Suspense As Omo-Agege Woos Former Foe, Emerhor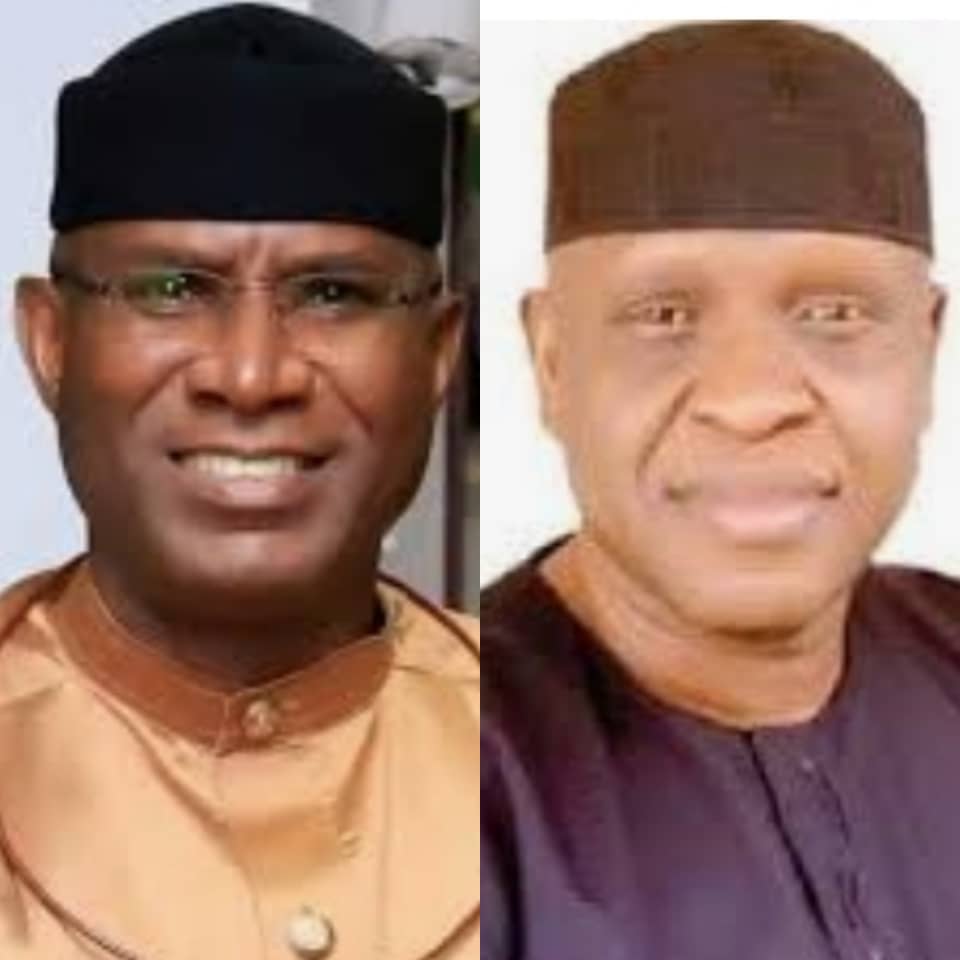 By GWG Staff
Senator Ovie Omo-Agege has sustained his efforts towards forging unity in the Delta State chapter of the All Progressives Congress, APC hailing former political foe, Olorogun Otega Emerhor as a 'dear brother' and prominent Urhobo son.
The move by Omo-Agege, the highest elected political office holder from the South-South comes against continuing confusion among his political followers on the 2023 agenda of the political leader.
Omo-Agege sources say is faced with the option of either running for the governorship of Delta State or returning to the Senate with the office of DSP or Senate President as minimum benchmarks.
However, after collaborating with his former political associate, Chief Great Ogboru to decimate the political machine of Emerhor that once held a firm grip on the Delta State chapter of the APC, Omo-Agege, it was gathered, is now reaching out to friends and foes to forge unity to ensure that there is no discord at the point of taking the strategic decision concerning 2023.
The DSP used the occasion of Emerhor's 63rd birthday on Wednesday to extend a hand of fellowship with the man that he and Ogboru not too long ago decimated and put to political flight.
In the congratulatory message issued on his behalf by his media aide, Yomi Odunuga, Omo-Agege hailed Emerhor "as a dear brother, prominent Urhobo son and an eminent Deltan," as he prayed to God  to continue to preserve the life of Olorogun Emerhor.
The media aide quoted Omo-Agege as having "thanked Emerhor sincerely for being a point for genuine reconciliation, peace and unity in the Delta State APC family.
The statement added: "Specifically, he applauded Olorogun Emerhor for distinguishing himself in the private sector and working to nurture and strengthen democracy in many ways.
"Omo-Agege prayed to God to continue to preserve Emerhor's life and thanked him sincerely for being a point for genuine reconciliation, peace and unity in the Delta State APC."
However, as Emerhor was the object of the outpouring of praise, stakeholders in the APC would be waiting for Emerhor's response to the good wishes from the DSP and whether the bitter past is really past. That is because Emerhor and his key associates many of whom are in key positions in government in their own right have largely remained mute in the politics of Delta APC.
Among them are Dr. Cairo Ojugboh and Speaker Emeritus, Victor Ochei.
Stakeholders in the APC would especially want to see the inclination of Emerhor on party affairs and how he and his key associates who have largely kept quiet in the politics of Delta APC respond to the charm offensive.