Uzodinma Backs Ihedioha, Revokes Lands Allocated By Okorocha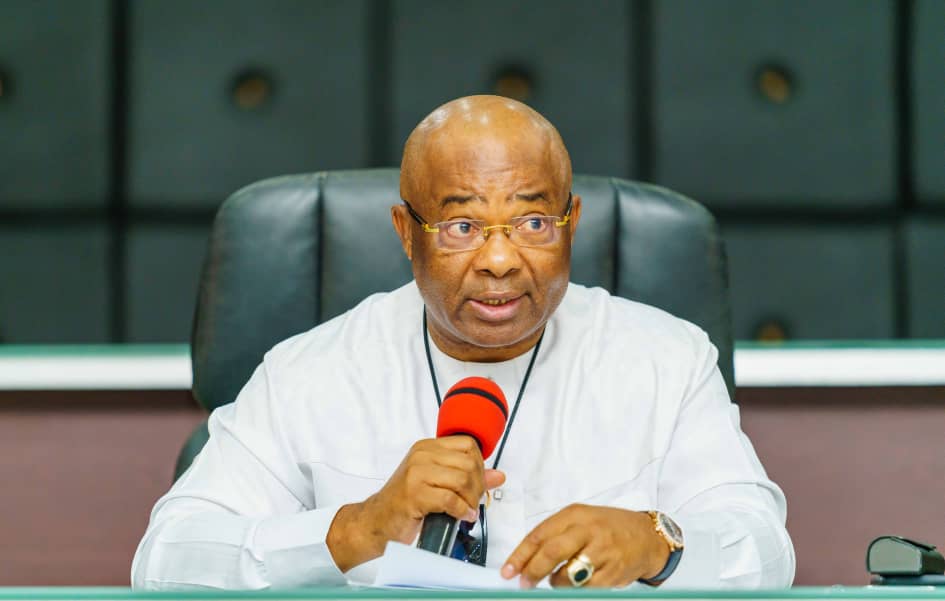 The Imo State Government has given the go ahead for the revocation of all certificates of occupancy (C of O) allegedly illegally allocated by the Rochas Okorocha administration.
The decision the government said was at the meeting of the State Executive Council on Wednesday.
A statement made available to GWG deposed that the Hope Uzodinma administration in the spirit of continuity would follow up on the panel of enquiry constituted by the Emeka Ihedioha administration in its wee days which it said followed misgivings that the Okorocha administration illegally abused land allocations.
In adopting the White Paper on the enquiry, the statement said:
"Council equally approved the restoration of the original names and plans of all layouts within Owerri capital territory, adding that all these was sequel to the adoption of the white paper on lands and related matters which was recommended by the Panel of Inquiry on Lands in the state.
"You may recall that the Emeka Ihedioha's administration had set up a Panel of Inquiry during the wee days of his administration at the wake up call of series of allegations bordering on illegal and forceful acquisition and take over of lands by the Rochas Okorocha administration, to carefully look into all land and related issues.
"Gov. Hope Uzodimma amongst many other things had decided to continue with the Panel since it was for the general good of the state and Imolites thereby not giving himself up for party politics and as at today, justice and equity has prevailed.
"By this recent development, the shared prosperity government of Gov. Hope Uzodimma has once again rekindled hope and trust in the people over her government and in the coming days to come ensure that all matters bordering on lands and related issues will be swiftly dealt with accordingly."