Black Friday: Aisha Yesufu Leads Outrage Against Hisbah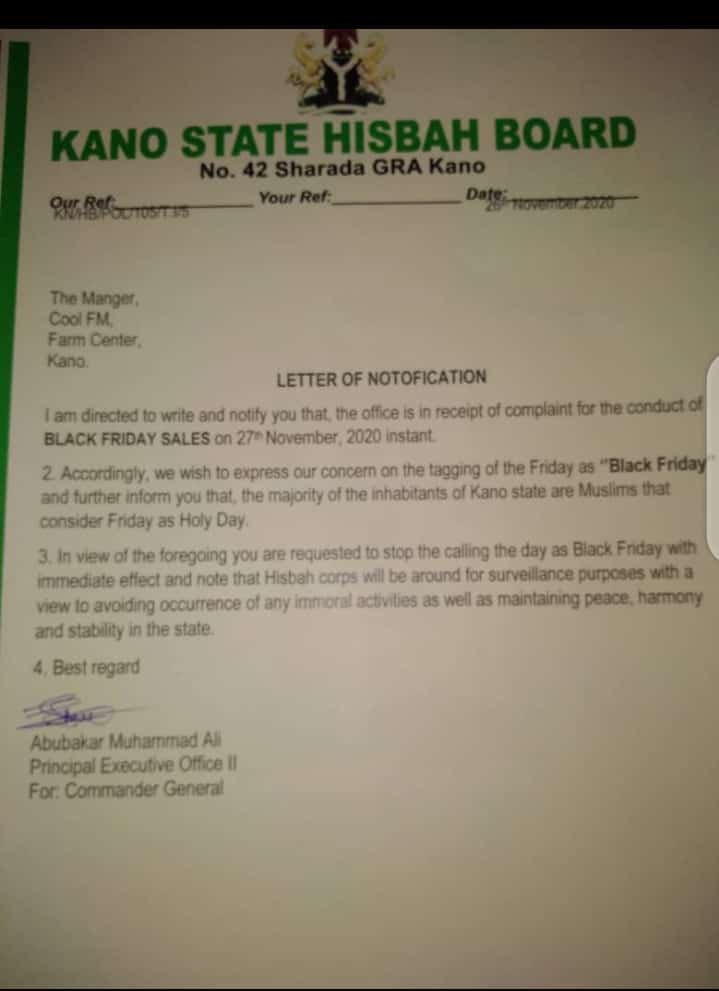 By GWG Staff
Leading civil society activist, Aisha Yesufu has called out the Kano State Hisbah Board after it ordered a radio station, 96.9 Cool FM to drop the use of the phrase "Black Friday" on the claim that it was derogatory to Islam's holy day.
What kind of disgrace is this?
The Muslims that are being killed don't matter, it is Friday that matters? Are we not black so what is wrong in having a black Friday?
A glorious BLACK FRIDAY where you get goods at reduced price. Isn't that giving?
Isn't giving out part of Islam?
Her assertion triggered a wave of comments on social media with many lampooning the Hisbah Board over what they described as the inclination of the board.
Some also made mockery of the wrong grammar in the letter to the radio station with many picking up the phrase, LETTER OF NOTOFICATION.
"The older I get, the more I understand the usefulness of common sense and how sparsely distributed this common sense actually is," Tunji Akande wrote.