BREAKING: Boko Haram Beheads 43 In Borno!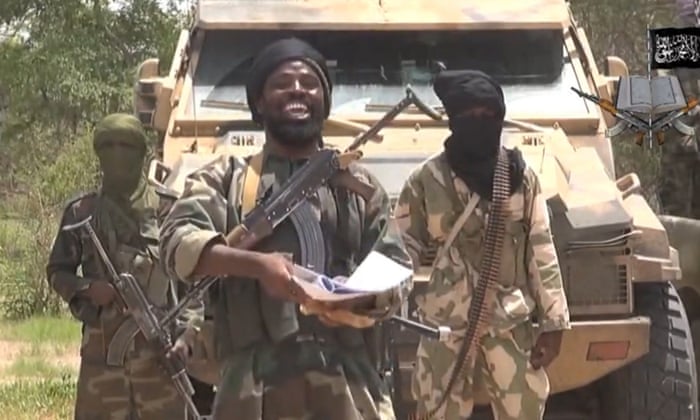 By Doris Israel
There was increasing outrage on twitter on Saturday night with reports seeping in that at least 43 farmers working on their rice fields were beheaded by the Boko Haram Terrorist group.
The atrocity is undoubtedly one of the most atrocious killings of the insurgency.
The horrific incident happened on Saturday evening in Zabarmari, less than 20 km from Maiduguri, the State capital.
The bodies of the 43 victims, all of whom had their throats slit in the village of Koshobe, arrived Zabarmari.
Residents, however, insisted they would not be buried until the state governor saw their bodies.
Top Militia leader who helped the survivors, Babakura Kolo said six others were badly injured.
"It is no doubt the handiwork of Boko Haram who operate in the area and frequently attack farmers", he said.
Another Militia man, Ibrahim Liman said the victims were labourers from Sokoto State in northwest Nigeria, who had travelled to the northeast to find work.
"There were 60 farmers who were contracted to harvest paddy in the rice fields. Forty-three were slaughtered, with six injured," Liman said.
Eight others were missing, presumed to have been kidnapped by the jihadists, he said.