Nigerians React As Don Jazzy Says He Is Happy Without Wife And Kids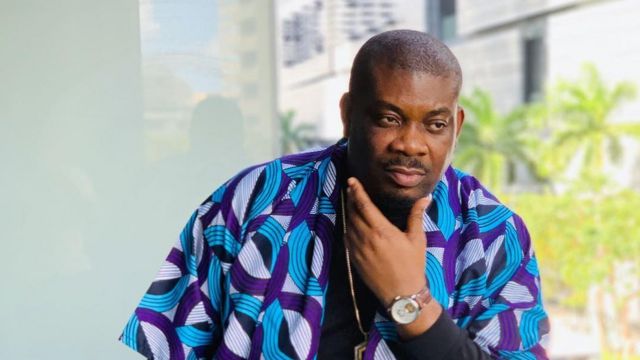 By Ella Makondo
There have been mixed reactions on social media following a comment made by Mavin Records boss, Michael Ajereh, aka Don Jazzy  that he was happy without marriage and Children.
In  a recent  interview  with The PUNCH as he turned   38 on Thursday, November 26, 2020 ,Don Jazzy  Said " I am doing well and I have a beautiful business. My family is healthy and comfortable. I know a lot of people would say because I am not married and don't have children, that means I am not happy. But, I am very happy (laughs). I am not missing anything. Perhaps, in the future, I would start missing little children but for now, I am actually fine. I feel fulfilled and grateful. I thank God".
But his comment has generated controversy on social media as many Twitter users while replying to the comment called him an irresponsible man.
Others said he said so because there were so many girls at his disposal and settling down with one of them has become a problem while other users suspected him to be in a secret cult.
However, others supported him saying not every man who is married is happy as some folks get married because of societal expectations and not their will.
They said marriage comes with great responsibilities which some people are not ready for, adding that Africans have attached so much value on marriage, the reason why there are are a lot of broken homes today.
GWG gathered some of their reactions