What Separates Me From Other MCs – Gbenga Adeyinka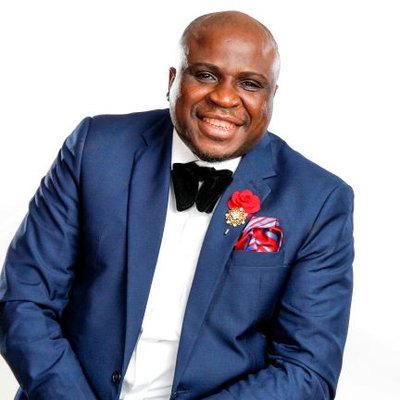 Leading entertainer, Gbenga Adeyinka has identified two essential ingredients that have distinguished him from the pack in the Masters of Ceremony business.
Speaking in an interview, the comedian said that achieving success was, however, not easy as he observed that he at the beginning of his marriage had to send his lawyer wife to live with his in-laws because of his inability to pay for accommodation.
The entertainer who is a favourite of the All Progressives Congress, APC national leader, Asiwaju Bola Tinubu and Globalcom boss, Otunba Mike Adenuga when asked what differentiates him from his colleagues said:
"First, it's grace and I am a die-hard fan of paying attention to details."
"I do a lot of research on people, events and always do my best to go above and beyond the call of duty," he told The Nation on Saturday.
Asked on his relationship with Asiwaju Tinubu, he said:
"I love Jagaban with passion. I started working for him and his family during his days as governor of Lagos state. I appreciate his sagacity, passion, and loyalty to his people. He is also very generous. He also has a passion for entertainment and entertainers that is probably unrivalled amongst his peers and contemporaries."
Asked whether he would use the opportunity to aspire for political office, he said:
"If God says yes, even I can't say no. We are all political animals who must be interested in how we are governed and I am not an exception but I always wait for God's leading in all I do."