Controversy Over Borno Death Toll
Military Insists On 43, UN Says 110, Rep Says More Corpses Being Discovered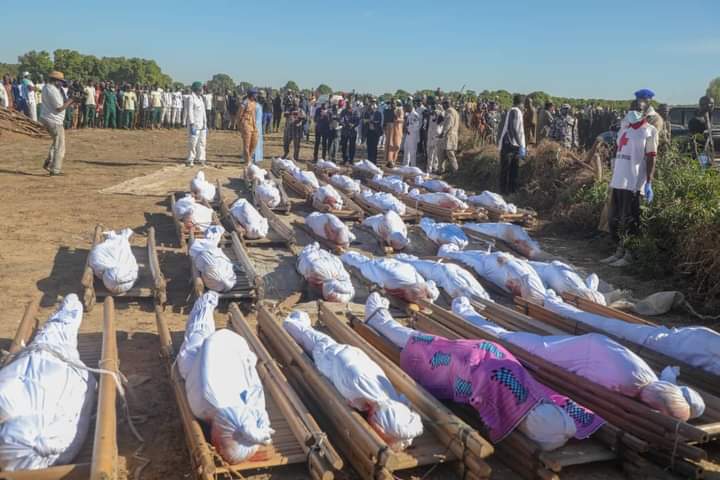 Controversy has broken out over the number of deaths arising from last weekend's Boko Haram carnage in Zabarmari, Borno State with military spokesman insisting that only 43 persons were slaughtered by the insurgents.
The claim was against subsequent claims on Sunday by the United Nations that 110 persons were killed.
On Monday morning the situation was further compounded when the member representing the area in the House of Representatives, Satomi Ahmad disclosed that besides the 43 counted on Saturday, that many more corpses had been recovered.
The Boko Haram insurgents had on Saturday slaughtered many farmers in the area upon the allegation that members of the farming community reported the presence of the insurgent group to the military.
Military spokesman, John Eneche, on Monday said only 43 persons were counted dead after the onslaught of farmers in Zabarmari, Borno state, on Saturday.
The United Nations, in a statement by its resident and humanitarian coordinator in Nigeria, Edward Kallon, on Sunday, said at least 110 civilians were killed at Zabarmari.
"I am outraged and horrified by the gruesome attack against civilians carried out by non-state armed groups in villages near Borno State capital, Maiduguri. At least 110 civilians were ruthlessly killed and many others were wounded in this attack," Kallon had said.
Reacting to the discrepancies of the number of casualties, when he featured on Sunrise Daily, a programme on Channels Television,  the military spokesman said troops that moved to the scene of the incident counted 43 dead bodies.
He said: The field commandant gave me a synopsis of what happened. When the governor was to go and after they had recovered the dead, the troops had to move in there and they counted 43.
"Probably we may count up to the figure he (Kallon) gave in the future but as it is now, what we have counted with the locals is still 43 and we are hoping that we don't get beyond that.
However, Ahmad appearing on a TVC programme on Monday said that many more bodies were being brought out from the bush after the carnage.
Meanwhile, the Federal Government has announced plans to send a delegation to be led by Senate President Ahmad Lawan to condole with the people of Borno State.
Send Us A Press Statement Advertise With Us Contact Us