Kalu Swears, APC Not An Islamic, Northern Party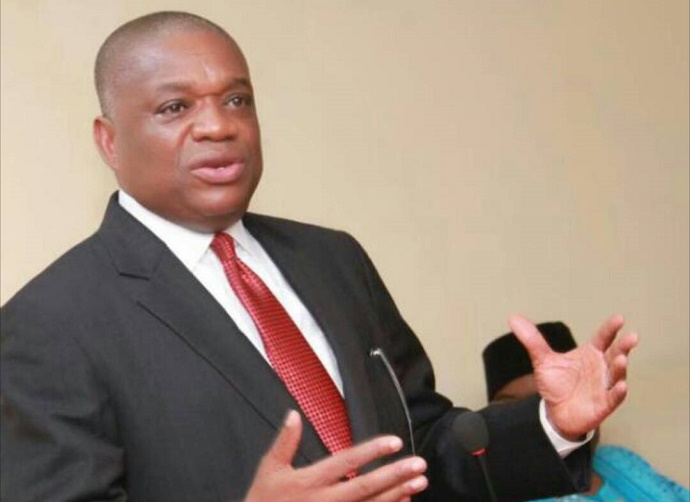 By Chuks Ekpeneru
Former Abia State Governor, Chief Orji Uzor Kalu, has urged the people of the South-East to embrace the ruling All Progressives Congress (APC).
At the burial of Pa Samuel Nnachi, father of senator representing Ebonyi South, Chief Michieal Ama Nnachi in Itim Edda, Afikpo South Local Government Area of Ebonyi State, the Chief Whip of the Senate said that APC is not a northern or Islamic party.
He noted that as a Catholic and committed Christian, he would not have been a member if it had anything to do with Islam.
"APC is not a northern party. I need to emphasise this again; APC is a party for all Nigerians. I am a Nigerian and also a Catholic; a committed Christian. So, there is no way APC would have been an Islamic party. It is not true because I am committed to my own faith.
"I have no regret being a Christian. And this party can surprise Nigerians and the people of the South East in 2023. I want us to continue to support APC. In Abia State, everybody is joining APC. We're not leaving anyone behind; we're mopping up everybody."
"There are many things the president has brought to the senate but we rejected them without making noise about it because we are civilised people. There are many appointments he has made and we returned it and asked him to change them; that we can't approve them.
"I want to tell you people today that the Senate president and indeed the Senate is not a stooge to anybody. Thankfully, President Buhari has also always acted democratically because anyone we rejected, he never quarrelled with us. He would always tell us to give him time to change or replace the one we rejected.''