Rice Farmers' Massacre: How Gbajabiamila's Move To Stop Buhari's Summon Failed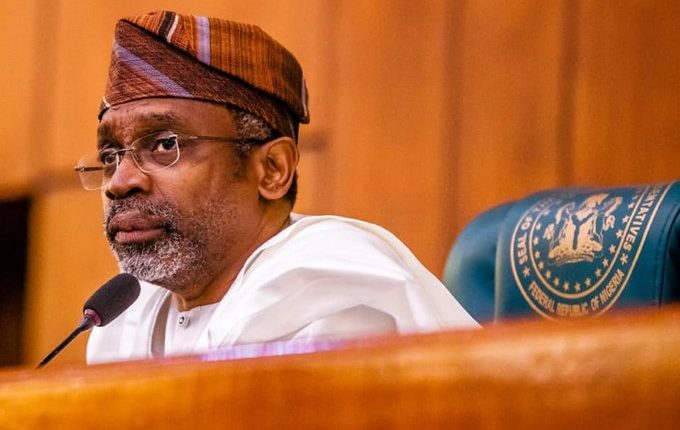 By Emmanuel Aziken
Speaker Femi Gbajabiamila on Tuesday failed despite exerting the powers of the chair to stop a strongly worded motion seeking President Muhammadu Buhari's physical explanation of the insecurity in the land.
Indeed, members of the House became seriously divided as the motion crafted by the Borno State delegation in the House was circulated. Some members of the All Progressives Congress, APC were seriously opposed to the motion. Others, however, were indifferent.
No president has honoured such invitation in the past. But no president has president over the state of insecurity as the country has recently witnessed.
Commotion started in the chambers once Rep. Satomi Ahmed from Jere Federal Constituency where last Saturday's massacre took place rose up to move the motion on behalf of the 10 other legislators from Borno State.
He prayed that the president should declare a state of emergency on security matters as a way of addressing the crisis.
However, many other legislators were displeased with the watered down motion and shouts of no, no rose in the chambers.
Rep. Ahamadu Jaha standing upon Order 6, Rule 1 of the House Standing Rules disagreed with the motion saying that the original motion was for Buhari to address the House.
He said: "my amendment is that Mr. President should be invited to come and explain the security situation in the country especially in the northeast."
However, while the majority of the members enthusiastically welcomed the amendment, Speaker Gbajabiamila intervened saying that it was sufficient to declare a state of emergency on security matters.
The Speaker was backed by the majority leader of the house, Ado Doguwa who submitted that the matters of security for which the president was being requested to come cannot be openly discussed in the chambers.
His submission was, however, poohpoohed by members and as Speaker Gbajabiamila saw tension rising he called for a closed door session.
"Hon. Colleagues, I am a little bit disappointed with a lot of these no, no.
"This is not the spirit with which we started this 9th assembly. We will go into executive session to resolve this matter."
During the closed door session, pleas to avoid the stigma on the president were, however, pushed away by the members who refused to give heed to the pleas of the leadership.
And the motion as amended to summon the president was unanimously carried.