Buhari Warns As Second Wave Of #EndSARS Starts Online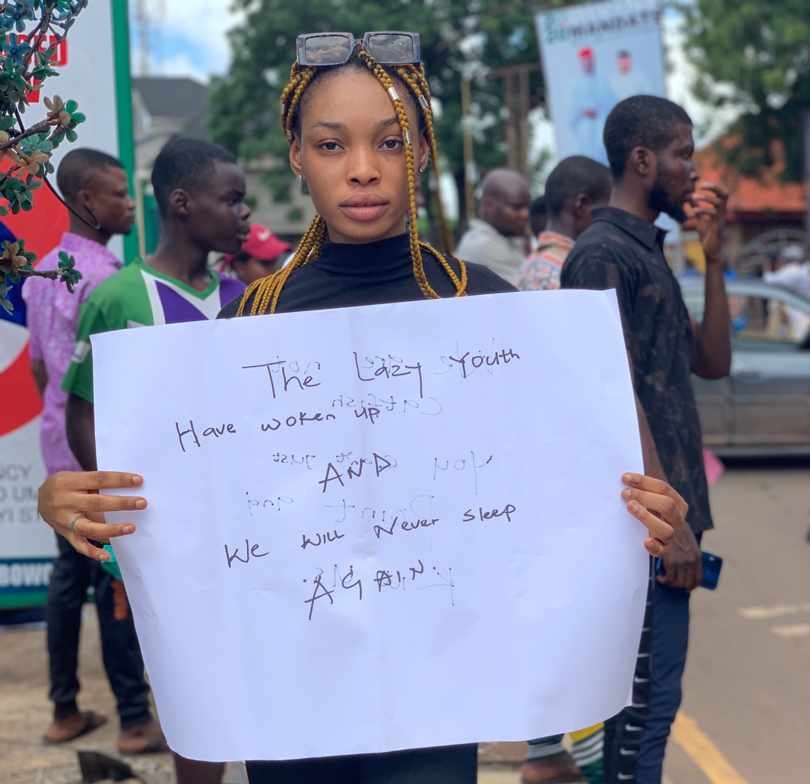 Despite President Muhammadu Buhari's warning delivered virtually to the Chief of Army Staff's Annual Conference that the government will deal decisively with protesters, there were reports of turnout of aggrieved youths in some parts of the country.
There were reports that in Lekki, Ikeja both in Lagos and Abuja that protesters turned out for the second wave of the #EndSARS protests.
There were also reports of protests in Osogbo and Ibadan.
Speaking virtually to the Chief of Army Staff's Annual Conferennce, 2020, the president warned:
"Let me also mention the EndSARS protest which was recently hijacked by hoodlums which resulted in loss of lives and property in many situations across the country.
"I want to reiterate our government's commitment to the rights of citizens to embark on peaceful protests.
"However, this must be done responsibly in accordance with the laws of the land.
"I also want to state that any act of hooliganism hiding behind the peaceful protests, will be highly dealt with decisively to ensure the peace and stability of our nation.
In video shared online on Monday, youths were seen protesting as they sought to mobilise others through the online medium.
See video:
In one of the videos with the Lekki tollgate serving as a backdrop, youths were seen chanting "we no go gree, we no gree, SARS Must go, we no go gree."
They carried various placards against bad government.
There were also several other videos shared of protests in Abuja and a few other places in the country.