$1,000 Sex: Abuja Doctor, Singer Queency Exposed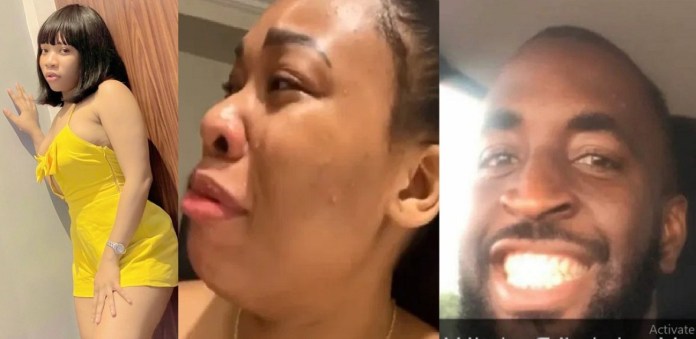 By Emmanuel Adigwe
The news of rape like every bad news usually travels far. So it wasn't surprising that the rape story between Alaka Obi better known as Queency Beena and an Abuja based medical doctor received huge attention.
Before now, the rape allegation against popular musician, Dbanj and a lady was on everyone's lips but Nigerians have since forgotten about that as the case has been thrown away after both parties had decided to settle their differences out of court.
In the latest allegation, Queency Benna had taken to social media to accuse one Abuja-based doctor, identified as Alaska Obi, of raping her in a hotel in Abuja. According to Benna, the experience has made her to be depressed and suicidal.
She narrated that Obi had invited her for dinner and later raped her stressing that accepting the dinner invitation was "a big mistake".
Beena actually shared photos and screenshots of chats with Obia describing him as a "bloody  hell rapist". She also called on the Nigerian police to look into the matter.
However, Alaska Obi while speaking with popular socialite, Ubi Franklin, debunked the rape allegation saying that the affair between him and the singer was consensual and his offence was that he did not pay the initial agreed amount.
Obi stated that he told her he wanted sex and she requested for $1,000 but the doctor could only afford N200,000. Beena rejected it out-rightly as according to her it was poor.
According to Obi, Beena later called him and they agreed on the initial N200,0000 with the understanding that he would transfer N100,000 to her and send the remaining balance the next day but he didn't keep that part of the bargain.
This development has divided many Nigerians. While some have flayed the doctor for gaining clout around the wealthy in Abuja, some men have accused the singer of being a prostitute since financial transaction took place.