COVID-19: Imo Shuts Down Secretariat, Mobile Courts To Try Face Masks Offenders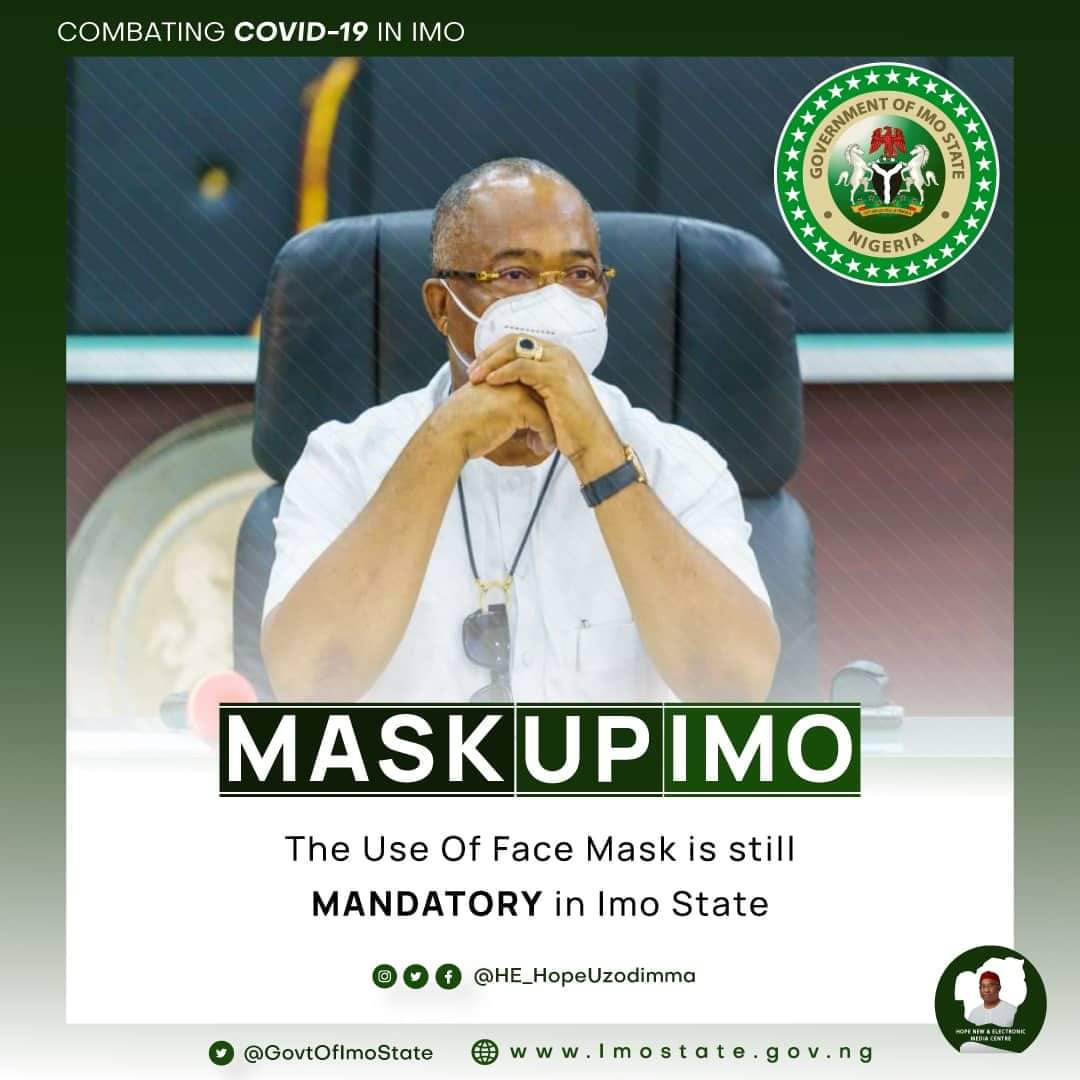 The Imo State Government has responded strongly to the second wave of the COVID-19 pandemic by declaring the compulsory wearing of face masks in public places and the deployment of mobile courts to try those who disobey.
Besides, the state government has shut down the state secretariat with effect from Monday and asked civil servants to work from home.
Only permanent secretaries and those on essential duty are to report to work, the state government declared in a statement made available to GWG.
The measures declared include:
1. All Government workers are directed to stay at home from Monday, The 21st of December, 2020 till further notice, except for permanent secretaries and political appointees.
2. The state secretariat which is the major crowd puller will be closed to the public until further notice.
3. Only a crowd of 100 people can gather anywhere in the state and those gathered must wear facemasks.
4. There must be hand wash-stands steadily available with alcohol based sanitizers at such events.
5. Wearing of Facemasks in public is henceforth absolutely compulsory. Mobile courts have been deployed all over the state and will try any person caught without their facemasks.
6. All Covid-19 safety protocols must henceforth be strictly enforced in public places like places of worship, market places, eateries, fun places etc. Failure to comply with these protocols will be dealt with in accordance with the law and such places risk a shut down.