Kokori Blames Buhari For Allowing Ngige Mess Him Up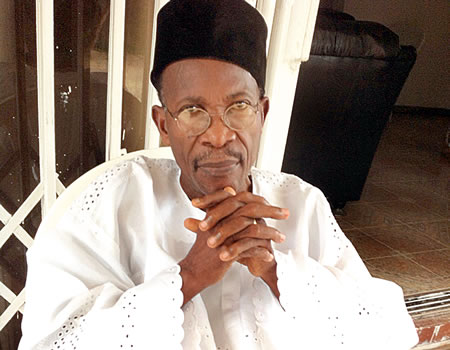 Veteran labour leader and All Progressives Congress, APC chieftain, Chief Frank Kokori has blamed President Muhammadu Buhari for allowing Dr. Chris Ngige to mess him up over the appointment as chairman of the Nigerian Social Insurance Trust Fund, NSITF.
Kokori was initially appointed to the position but was replaced allegedly by Ngige. A standoff with organized labour who vowed to humiliate Ngige out of office over the issue turned into a farce as labour leaders not too long after their threat in May 2019 capitulated.
Reflecting on the issue in an interview, Kokori said that he tried his best on the issue but blamed Buhari who he said had the power to call Ngige to order but failed or was unable to do so.
"We did our best. We fought but unfortunately they had their way. Things have changed in Nigeria. If it were during my time as a labour leader such a thing would not have happened," he told the Sun.
Asked who he would blame over the issue he said:
"I blame President Buhari, and the Minister for Labour, Chris Ngige. I blame the cabal in the Presidency, and Ngige. I was oppressed because I don't have powers again.
"I don't have money, and power again but my expectation was that President Buhari would intervene, and Buhari refused to intervene. He gave directives on the issue but the cabal did not carry out the directive, and he did nothing."
"I sacrificed my life for this country when I was in a position to do so, and I did my best but I'm disappointed the way I was treated."
Kokori was subsequently appointed Chairman of the Governing Council of Michael Imoudu Institute for Labour Studies in Ilorin, Kwara State.