How 2023 Politics Is Mixing Up With Ohanaeze Poll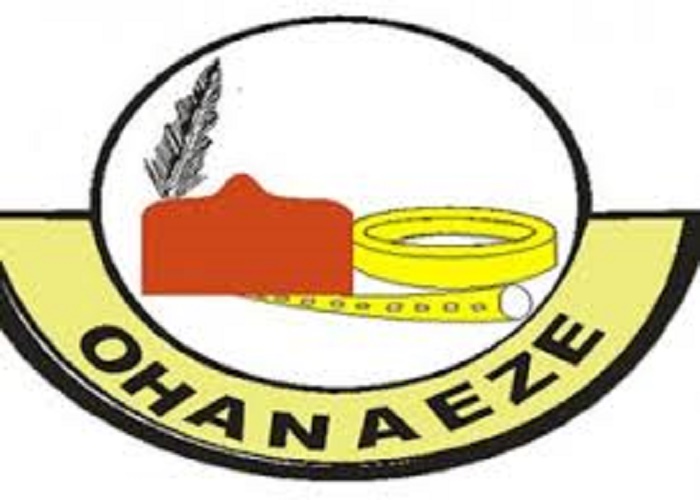 By Chuks Ekpeneru
The two terms of Chief John Nnia Nwodo, as President-General, apex Igbo socio-cultural group Ohanaeze Ndigbo will expire on January 11, 2021.
This has led to intense plots to get a replacement for him in an election slated for January 2021.
However, the race to lead the Igbos comes at a time there is high hope that the Igbo Presidency could materialize in 2023, hence various groups and personalities are trying to have a say in who emerge to replace Nwodo.
Five prominent Igbo son's are aspiring for position of President-General; they include Dr. Joe Nwaorgu, Dr. Chris Asoluka, Chief Goddy Uwazuruike and Prof. Chidi Osuagwu and Prof. George Obiozor.
This time around, the position of President-General is zoned to Imo in accordance with the rotational arrangement of the union.
So far various attempts to reach a consensus has failed, while disagreements trail the composition of the electoral committee that would conduct the January 2021 elections.
A 40-man electoral committee headed by Chief Ben Obi, a chieftain of opposition Peoples Democratic Party (PDP) faced series of criticisms and opposition from a fellow Anambra son, the Minister of Labour, Chris Ngige. Understandably, Ngige is of the All Progressive Congress APC.
For peace to reign, Obi has voluntarily stepped down paving the way for a former president general of the organization, Gary Enwo Igariwey from Ebonyi state to head the electoral committee.
Ngige felt the committee comprised people of a particular political party, stressing that "Ndi Anambra will meet and decide the people that will represent the state in the committee."
On his own part, former Chairman of the Independent National Electoral Commission (INEC), Prof. Maurice Iwu, alleged that a political party was trying to influence the election.
There are also accusations that the governors in the region are trying to influence the election.
This is understandable as most of them would have ended their constitutional two terms by 2023 and have eyes for higher office.
The defection of Ebonyi State Governor, Dave Umahi to the All Progressive Congress (APC) and capture of Imo State is also an indication that one way or the other, 'Abuja' would show interest on who emerges. This is an area the Nnamdi Kanu led Indigenous People of Biafra (IPOB) and other militant groups in the region would be watching out for.
Meanwhile, at an expanded meeting of the Imeobi (the highest organ of Ohanaeze) on Sunday, Imo state consensus candidate for the post of President-General, Obiozor was carried out unconscious from the venue of the Imeobi meeting of the organization.
His adoption is however been resisted by individuals and groups like the Ohanaeze Youth Council (OYC).
Knowing the republican nature of the Igbo's, the intense race for Ohanaeze leadership may not surprise a few who expect it to go down the wire.