C/Servants Are To Serve, Not Steal, Makinde Says As He Inaugurates Anti-Graft Agency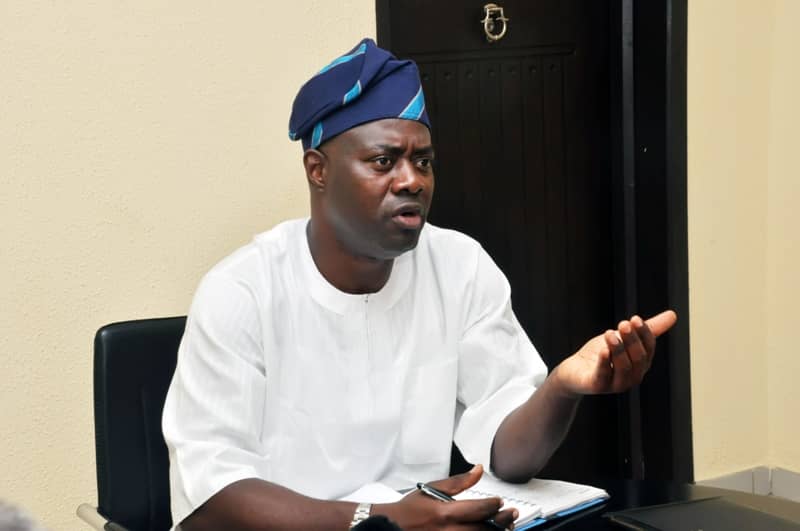 Governor Seyi Makinde of Oyo State on Tuesday inaugurated the state's anti-corruption commission, declaring that his administration's zero tolerance for corruption remains unshakable.
The governor, who was speaking inside the Executive Council Chamber of the Governor's Office, Agodi, Ibadan, said that with the inauguration, Oyo State as Pacesetter State, will become a worthy reference for other states across the country.
While speaking at the swearing-in ceremony of members of the Oyo State Anti-Corruption Agency (OYACA), the governor declared that the commission will have no political bias.
A statement by the Chief Press Secretary to the governor, Mr. Taiwo Adisa, quoted  the governor as warning against all forms of corrupt practices, noting that the establishment of the agency was to sanitise the public/civil service and ensure that everyone carries out their responsibilities without corruption.
It will be recalled that the bill for the establishment of the agency was forwarded to the House of Assembly shortly after Makinde assumed office in 2019.
"It will no longer be business as usual. Public/civil servants are called to serve, not to steal. And I trust that the members of OYACA will do all within their powers to ensure that all matters brought to their attention are judiciously handled. There are to be no sacred cows. Anyone who runs afoul of this law will be prosecuted swiftly."
"Let me also say this, it has nothing to do with politics. It is not PDP or APC and you are not to be used to witch-hunt anybody. Corruption does not know PDP or APC. So, let our people on the other side know that we will ask them to account for their stewardship if there is a need for that. If they go to town to say they are being witch-hunted, they will prove their innocence in the law court but not in front of you," the governor added.
In her remarks, the chairman of the agency, Retired Justice Eni Esan, former president of the state customary court of appeal, assured that the agency would do its best to fulfil its mandate and assist the state government in sanitising the public service.
Other members of the anti-corruption agency are Barrister Temitope Ayorinde, Prince Oyebade Oyedapo, AS Asaolu, Esther Olapade, Ihindero Lawrence and Ibrahim Tijani, who will act as the secretary of the agency.