Principal Suspended As Deeper Life Probes Ungodly Act In Uyo School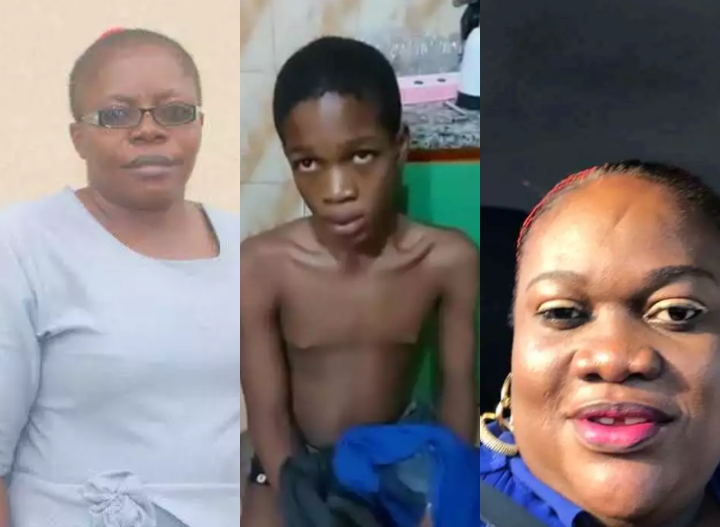 By Emmanuel Adigwe
The national management of Deeper Life High Schools has launched an investigation into the case of child abuse alleged by a parent in its Uyo Campus.
GWG recalls that a mother identified as Deborah Okezie had shared a video alleging that her 11-year-old son who is a student of Deeper Life High School in Uyo, Akwa Ibom State, was maltreated.
According to Okezie, the school authorities prevented her from seeing her son for reasons she can not understand.
She  also alleged that some senior students in the college, "habitually inserted their fingers and toes in her son's anus" adding that her son was frequently starved and beaten up by the senior students.
Okezie narrated that her son was moved by the school's principal from the junior hostel where other junior students stayed to another, the senior hostel, filled with senior students because he was bed-wetting.
According to her, her son was threatened not to speak and if he did, he would die.
"They said if he complained he would be a dead man," Mrs. Okezie said. "Please, help me share this (video) until it gets to the appropriate authorities."
"They will remove his boxer and push their legs and hands into his anus," the woman said.
'The boy said the senior students threatened to kill him if he reported the matter to the school principal, Ndidi Solomon.
"Look at a child I sent to school, he came back with a broken anus.
"People who have children in boarding school don't know what these children go through, boarding school of these days is not like the boarding school of those days," she said.
This development has caused uproar in social media as many condemned the school authorities for their negligence.
However, the management of the school have issued a statement concerning the development as they stated that the principal has been dismissed and investigation has commenced and everyone culpable will face the wrath.
The management also assured Nigerians that the report of the investigation will be made public.
The statement read: "The attention of the management of Deeper Life High School has been drawn to a viral post on the molestation of a JSS 1 student at our campus in Akwa Ibom state.
"We will like to categorically restate that Deeper Life High School is built on the core values of godliness and excellence and will not tolerate any immoral act or molestation of any student. We believe parents "Guardians enroll their wards in our schools all over the country because of the strong perception that ours offers a sure-footed platform for moral armament and academic excellence.
"We want to assure the general public that investigations into the case have commenced and no culprit, whether staff or student, will be spared if found culpable at the end of the exercise.
"As an interim measure and to underscore the seriousness we attach to higher superintending values, the school principal has been suspended summarily even as further investigations continue.
"We firmly assure the discerning public that the overall outcome of the investigations will be made known and appropriate disciplinary actions will be meted to all culprits in this unfortunate act that admittedly threatens to cast unnecessary aspersions on a unique institution that has been a shining example to all over the years."