Breaking: Joy As Metuh Leaves Jail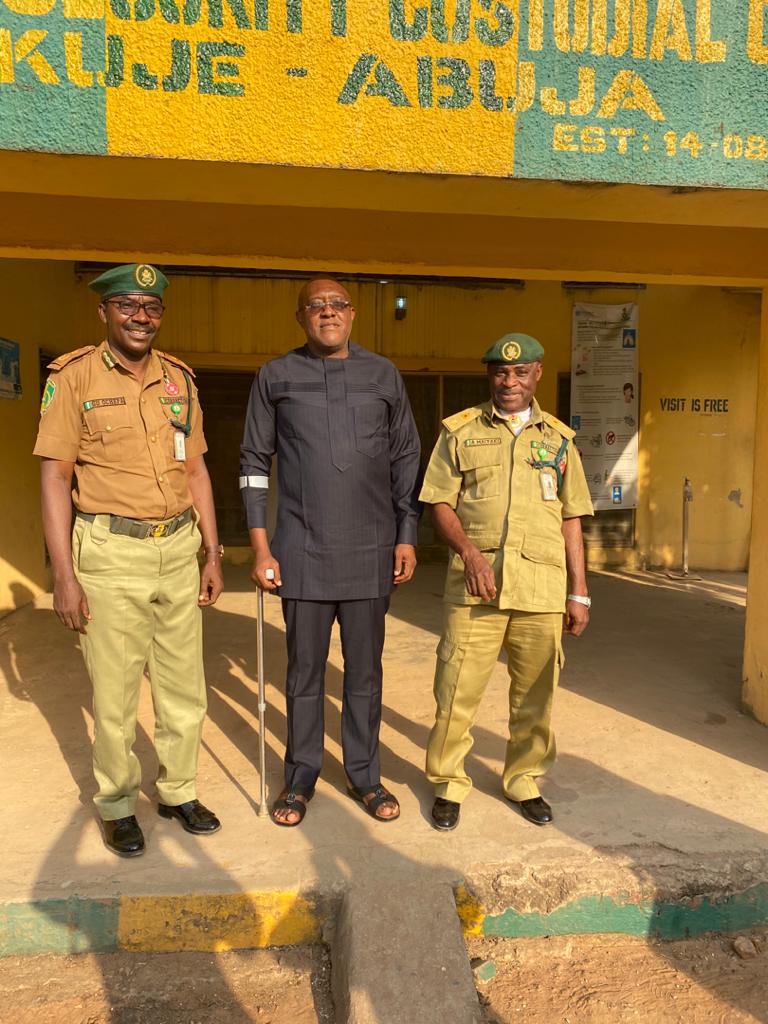 Exonerated former National Publicity Secretary of the Peoples Democratic Party, PDP, Chief Olisa Metuh has left the Kuje prisons following the court judgment that upturned his conviction.
GWG exclusively gathered that Metuh left the prison about 16.46 p.m. on Thursday. Metuh was exuberant when GWG spoke with him two minutes after he left the correctional faciility at Kuje where he had been held since February 25, 2020.
"Yes, I just left about two minutes ago," he told GWG.
He was seen off by the FCT Comptroller of Correctional Facilities and the head of Kuje Correctional Facility.
Metuh had been sentenced by Justice Okon Abang to seven-year imprisonment on the allegation of money laundering on February 25, 2020.
However, the Court of Appeal penultimate Wednesday overturned the conviction on the basis of bias established against Justice Abang. The court thus sent the case for retrial with the specific instruction that it should not be assigned to Justice Abang.
Metuh had in the course of his trial under Justice Abang repeatedly alleged bias against the judge but his appeals were dismissed by the court leaving him to make his appeal to the Court of Appeal which sufficiently established the bias against Justice Abang.
Send Us A Press Statement Advertise With Us Contact Us