Metuh Granted Leave To Travel After Four Years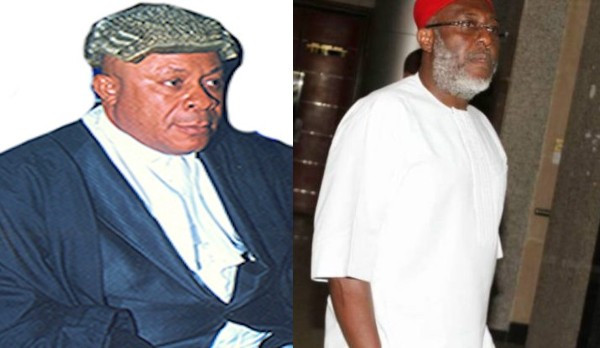 Olisa Metuh will be eligible to travel for his long delayed medical appointments under the conditions approved by the Federal High Court that admitted him to bail.
The development follows the upturning of the jail sentence imposed on him by Justice Okon Abang of the Federal High Court, Abuja.
Justice Abang for the about four years the case lasted refused Metuh's applications to travel for specialist treatment despite the distress that Metuh claimed he was passing through. At one time Metuh collapsed in court arising from his ill-health.
The same judge was also reported to have allowed some others accused the same opportunity to travel.
That was apparently one of the reasons for the assertion of bias that caused the Appeal Court to upturn the conviction of the erstwhile National Publicity Secretary, of the Peoples Democratic Party (PDP).
Justice Nkeonye Maha of the Federal High Court, Abuja who ordered Metuh's release had also granted Metuh's application to travel within and outside the jurisdiction of the court for 45 days only, beginning from the date of the order.
Maha, therefore, ordered the conditional release of Metuh's international passport from the court registry as soon as the bail conditions were fulfilled.
"That applicant must immediately hand over his international passport to the Assistant Chief Registrar of the Federal High Court within three days from the date of his return.
"That lead senior counsel to the applicant will file an undertaking to ensure the return of the applicant's international passport, in line with the above orders of court," she ordered.