Moghalu Attacked After Christmas Biscuits Show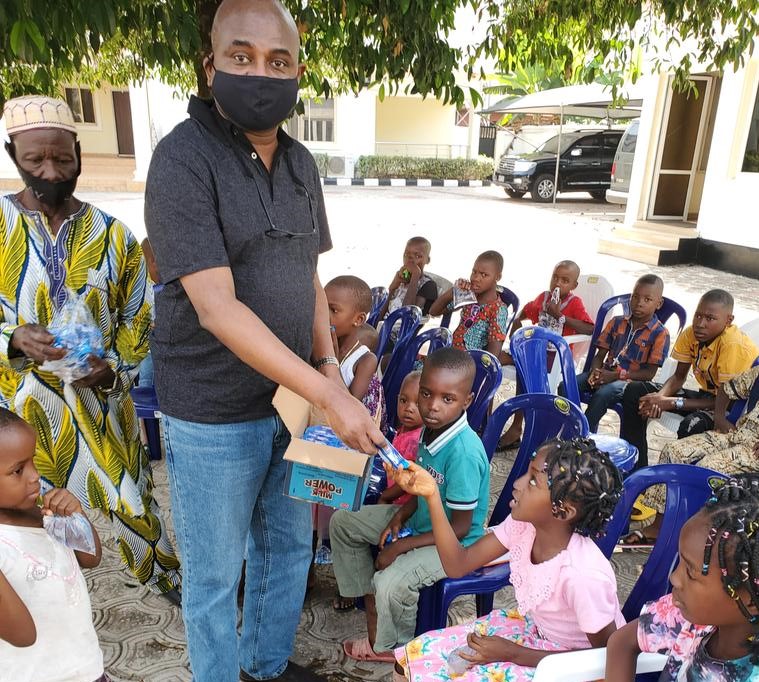 By Emmanuel Adigwe
Kingsely Moghalu, has been attacked after publicising the sharing of Christmas biscuits and caprisone drink to children on twitter.
The Young Progressive Party (YPP) presidential candidate in 2019 did the act in Nnewi, Anambra State his native town.
The former Deputy Governor of the Central Bank of Nigeria took to his social media account to share pictures of him gifting biscuits and Caprisome to some kids. He captioned the picture: "Handing out Christmas goodies to little kids in my village in Nnewi on Christmas Day".
This development irritated many Nigerians who berated the renowned economist for publicising the act, according to them anyone can afford to share biscuits to children.
Many social media users were of the view that although the ideas of the former presidential aspirant are sound but the idea of taking pictures while sharing biscuits to children is "weaponising poverty" and unfair to the children and their parents.
Although, Moghalu tried to explain himself but many could not have it as they expected him to do more than sharing biscuits.
GWG brings some of their thoughts on the Moghalu biscuits affair: