Bandits Overpower Police, Abduct 48 In Katsina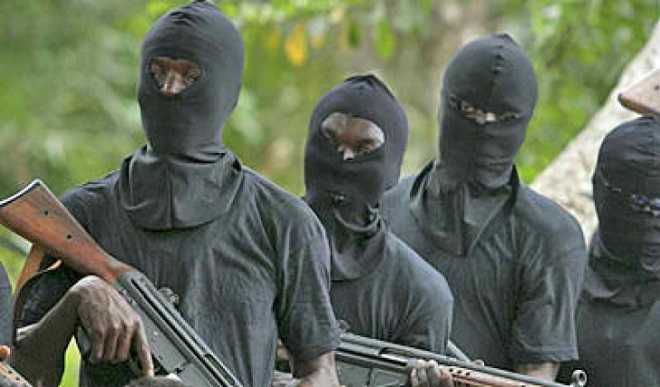 Bandits overpowered police and abducted 48 persons in Katsina in the course of a string of attacks in Batsari Local Government Area of Katsina State over the weekend.
The attacks happened in Daurawa, Garin Dodo, Biya Ka Kwana and Wataggadiya villages all in Batsari Local Government Area of the state.
GWG reports that Batsari, in the western flanks of the state famous for being President Muhammadu Buhari's state of origin is 56 kilometers from the state capital and about 141 kilometers from Daura, the president's hometown.
A community elder said that the only known two casualties were in Daurawa village where two persons were killed by the bandits while five persons were kidnapped on Christmas Day.
The following day, the bandits in Katsina State also invaded Garin Dodo village where they successfully carted away 30 persons.
"Two of the victims were able to escape while the remaining 30 are still in captivity a source told Daily Trust.
10 ladies were also reported to have been kidnapped in Biya Ka Kwana village and shot a man who is currently receiving treatment in Batsari Hospital.
The same Saturday night, another attack was launched at Watangadiya village where five persons were kidnapped while the raid in Tudun Modi led to the abduction of three persons.
Daily Trust further reports that security forces responded when the gunmen went to the villages, but confessed that they were overpowered.
"Police were actually trying their best, but the gunmen seemed to overpower them."
"The gunmen come from East and West, North and South. They come from all angles, the number of security personnel here is too small to engage them all the time," the source added.
The Katsina State Police Spokesperson, SP Gambo Isa, was yet to confirm the incidents as he was said to be waiting for the report from the DPO of the area.
Send Us A Press Statement Advertise With Us Contact Us