Anxiety Deepens In Nasarawa Over Gov's U.S. Trip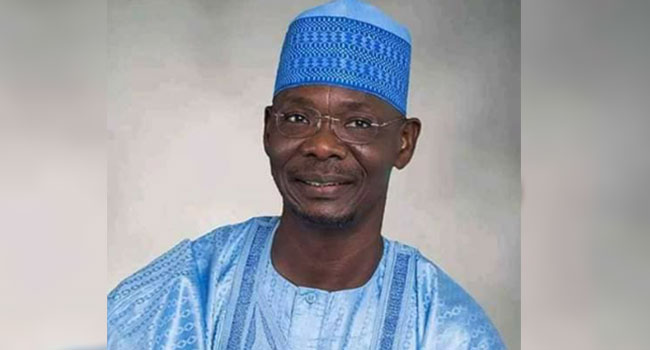 Members of the House of Assembly are being recalled from Christmas break as anxiety deepens in Nasarawa over the communication from Governor Abdullahi Sule that he proceeded on a medical trip to the United States.
The controversy took a new turn few days ago after the governor denied he was on medical vacation in the US. Rather the governor said he was on vacation in the US during which he used the opportunity to consult his medical doctor.
Anxiety Deepens In Nasarawa
GWG had reported that the governor had written a letter to the State House of Assembly on his decision to travel to the US for a medical check up. The letter quoted the governor as saying that in his absence that his deputy would act as governor.
However, the governor was quick to rebut the claim in an interview on Channels Television where he said he was on his annual holiday.
"My trip here has nothing to do with my health. I'm here on my annual vacation. You know, I used to live right here in Houston and my doctors are here.
"Usually, I carry out my medical check-ups even while I was the managing director of the Dangote Group. There is nothing wrong with my health. I have just finished my routine medical check-ups, dental check, eye check and everything went perfectly," the governor said.
Following the governor's rebuttal, GWG learnt that the lawmakers have had their holiday cut short to deliberate on the circumstances that led to the transmission of the letter to the lawmakers.
It was gathered that the recall of the lawmakers came as anxiety deepens in Nasarawa that the communication may have been botched. The recall it was gathered was instigated by the Speaker of the House of Assembly, Ibrahim Abdullahi.
Speaker Abdullahi had on December 14 read a letter from the governor informing him of his trip to the U.S.
The letter read thus:
"I wish to inform the Rt Hon Speaker that I shall be travelling to the United States of America for medical check-up from Sunday, December 13 to Saturday, December 29, 2020.
"Accordingly, in my absence, the deputy governor would oversee the affairs of the state pending my return".