COVID-19: Passports Of 100 Passengers Suspended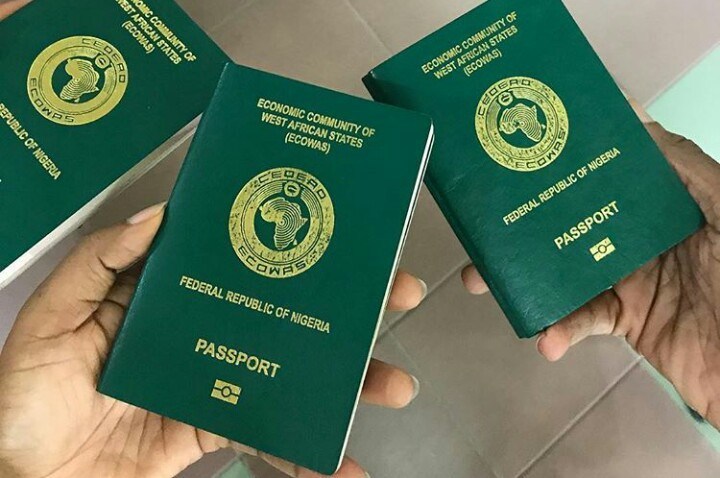 By Abujah Racheal
(NAN) The passports of 100 passengers has been suspended by the Federal Government for their failure to take the second test of COVID-19 after arriving in the country, it emerged on Tuesday.
Mr. Boss Mustapha, Chairman, Presidential Task Force (PTF) on COVID-19, disclosed this at the national briefing on Tuesday, in Abuja.
Mustapha, also, the Secretary to the Government of the Federation (SGF), said that the names of the passengers would be published on Jan. 1, 2021, while suspension of the passports would last for six months.
"With effect from Jan. 1, 2021, passports of the first 100 passengers, who failed to take their day-seven post-arrival polymerase chain reaction (PCR) test, would be published in the national dailies," he said.
The SGF lamented the difficulties experienced in the national response, noting ,"​Our National Response is passing through a challenging phase due to the seriousness of the second wave of infections in Nigeria.
"Week 52 has so far given us the highest number of infections in a single week to date. Our analysis shows that 16 out of every 100 tests carried out are positive.
"We are also seeing increasing transmission among younger people and this is not considered good and safe. We must, therefore, exercise utmost restraint by taking responsibility," he said.
While passports of 100 passengers has been suspended, the FG, Mustapha added is also working out "additional quarantine protocols to be observed by travelers arriving from the UK and South Africa."
He said that was in line with "keeping with our determination to minimise any possibility of importation of the (mutant) virus."
"The new policy started from Monday, Dec.28, 2020 with key changes that include requirement from passengers for two additional documents: permit to travel/QR code obtained from the travel portal, after payment for the day seven post-arrival test; and COVID-19 PCR negative test with a validity now shortened to 96 hours or four days.
"The PTF shall remain vigilant on this matter and our relevant agencies are also working on the sequencing to determine the (COVID-19) strain found", he said. (NAN)
Send Us A Press Statement Advertise With Us Contact Us