OBJ And Buhari: Nigerians Give Shocking Reactions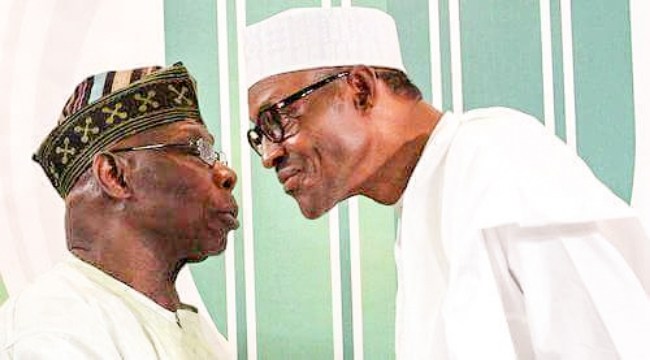 By Emmanuel Adigwe
The statement made by former president, Olusegun Obasanjo, that God is not to blame for the problem with Nigeria has sparked social media reactions.
GWG writes that the former president had charged President Buhari and other political leaders to desist from attributing the problems of the country to God but they should instead look for a solution.
He said: "We do not have to blame God for our situation, we have to blame ourselves. Nigeria does not have to be poor, no Nigerian must go to bed hungry.
"That we have a situation like this is a choice of our leaders and followers alike, my prayer is that God will make the year 2021 a better year for all of us, but it will not happen without work.
Obasanjo's stance was against the background of the earlier claim by President Buhari that only God can supervise the Nigeria – Niger border.
The statements have led to reactions from some social media users who compared the administration of Obasanjo to the present government of President Buhari. To some, Obasanjo has no right to talk on national issues since he ruled the country for eight years under civilian rule. Others, however, differed with the assertion that Obasanjo has achieved more than President Buhari. GWG brings some of their views below:
Send Us A Press Statement Advertise With Us Contact Us