Mustapha Abused Me Because Of Diya – Odekunle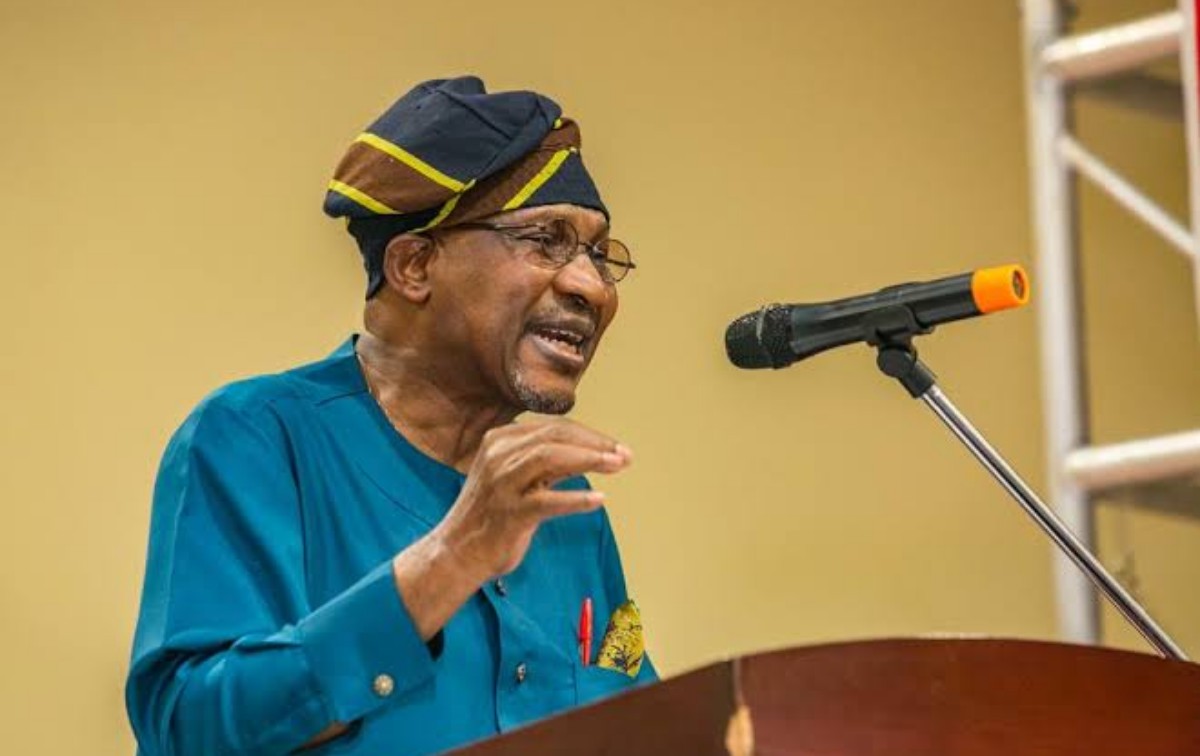 By Chuks Ekpeneru
The late Prof. Femi Odekunle, who died on Tuesday claimed to have been abused by Major Hamza Mustapha because of his relationship with Lt. Gen. Oladipo Diya.
The member of the Presidential Advisory Committee Against Corruption (PACAC), died at the COVID-19 isolation center in Gwagwalada, Abuja. He was Nigeria's first professor of criminology.
The professor narrowly escaped death when he was arrested by the General Sanni Abacha junta on charges of planning a coup in 1997.
Prof. Odekunle before his arrest served the military regime as chairman, Advisory Committee to the Chief of General Staff, CGS, on Socio-Political and Economic Matters.
He said there was an attempt to force him to incriminate Diya when he faced the interrogators and that he was abused.
Odekunle and all those arrested with him were allegedly tortured by the Chief Security Officer, Major Hamza Mustapha, Abacha's son, Mohammed and their boys.
He said when taken to Aso Rock for interrogation, he met Mustapha, who asked him "Where is Diya now?" "Where is Adisa, you this stupid Yoruba man. You stupid professor, yes, we have seen your speech, that draft speech you wrote … And you want to be Foreign (Affairs) Minister, you want to take [Chief Anthony] Ikimi's job, no bi so [isn't that the case]? You go share one [pair of] trousers with Ikimi."
Odekunle said "Anytime Mustapha was talking to me somebody would just come and give me a blow on the back saying, "CSO [Chief Security Officer] is talking to you and you are standing, kneel down!" Another one would come and say, "CSO is talking to you and you are kneeling down, stand up!" and he too would give me a blow"
"And now, this may shock you. The son of General Abacha, Mohammed was the one applying electric torture prod on me. I have about six witnesses to bear me out on this. He would place the electric prod on my wet body – you need to experience it to know what I'm talking about. It is exactly like the electric shock one receives by handling a faulty electrical appliance with wet hands. I could not understand why I was so specially tortured by Mustapha, Mohammed and their boys."
Prof Odekunle was eventually discharged and acquitted, though Abacha refused to release him.
He graduated from the University of Ibadan in 1968, got his PhD in sociology and social psychiatry from the University of Pennsylvania, Philadelphia, in the United States, in 1974.
Odekunle lectured in different universities but spent years at the Ahmadu Bello University, Zaria, Kaduna State.