COVID-19: Doctors Lament Shortage Of Oxygen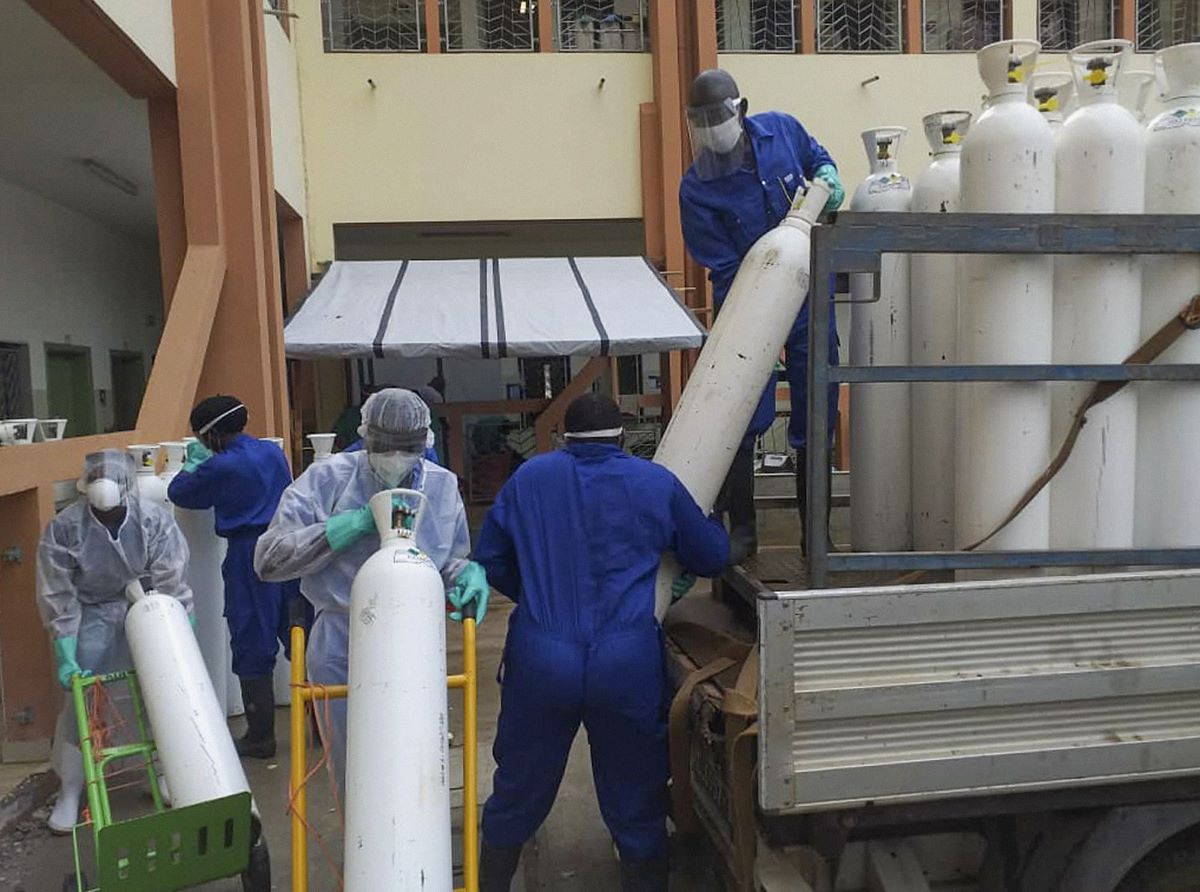 By Chuks Ekpeneru
Medical practitioners have lamented the shortage of oxygen in hospitals, saying it is crucial for survival of Covid-19 patients.
The Presidential Task Force on COVID-19 recently said the second wave has entered the country.
In an interview, the National President of the Nigerian Medical Doctors, Prof Innocent Ujah said "I am aware of it (shortage of oxygen). Recall that Lagos has established some centres for oxygen.  Unfortunately, this disease is coming in various shapes and sizes and the reason is that there were things that we did not know before now because of COVID-19.  Government has to respond appropriately by setting up oxygen production centres.
"We need to have oxygen in huge volume. This is in contrast to what we thought we were doing before. We need oxygen that will appropriately take care of all the cases that will come to the isolation centres and hospitals.
"I am aware that some hospitals in Abuja are going to Ahmadu Bello University Teaching Hospital to get oxygen and this is because some of the hospitals don't even have and those that have are not functional.
"We must ensure that we have enough oxygen, adequate volume of oxygen because you may not know who will come down, who will need oxygen and those who will not."
Still speaking on the shortage of oxygen, Lagos State, the Chairman of the NMA, Dr Adetunji Adenekan "We once had the challenges of a shortage of oxygen at our isolation centres and hospitals but it is better now because the government has moved to take actions. The state Commissioner for Health, Prof. Akin Abayomi, on Monday, said the state government had concluded plans to inaugurate 10 oxygen centres. Some of those centres are in operation now.
Chairman, FCT NMA Chairman, Dr Enema Amodu, commended the Nigerian Airforce for supply of oxygen.
He stated, "The nature of the disease is that late presentation requires higher oxygen demand. Citizens now are wary or even afraid of coming to the hospitals because it's as if COVID – 19 virus is concentrated in the atmosphere of the hospitals.
"The supply of oxygen to the facilities and centres managing cases have been attributed to the Nigerian Air Force  and this supply has been said to be at very minimal or no cost. However, this needs to be sustained, and spread to other health facilities."