Memorable Football Moments Of 2020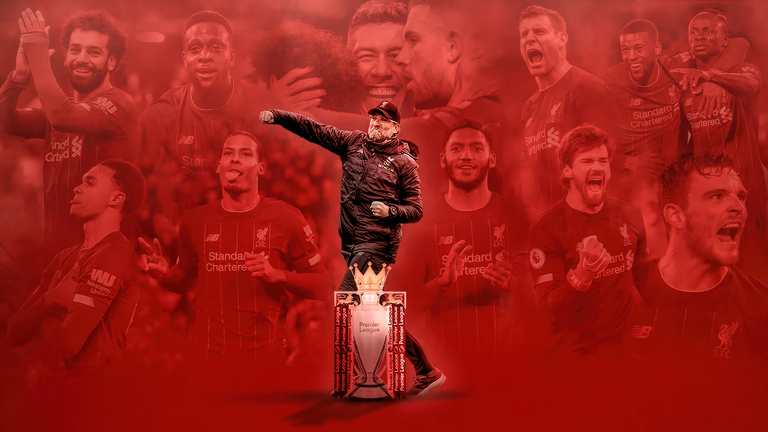 By Ekene Dike
A Coronavirus-slammed 2020 couldn't overshadow football's riveting nature. In a year when world stars like Zlatan Ibrahimovic, Cristiano Ronaldo and Mohammed Salah tested positive for the deadly virus, other players, staff and supporters still had a lot of positives to take away from a dark year. These are some of the best football moments of 2020
Liverpool Winning Their First Premier League Title in 30 Years:
Jurgen Klopp's Reds clinched the Premier League title in dominating fashion. They equalled, smashed and set new records as they became kings of English football.
The whole team entertained the football world with their sumptuous style of play which guided them to winning the league for the first time in 30 years, they also became the first side to become champions with seven games to spare among other milestones they attained in an eye catching campaign.
Bayern's Diamond 8-2 Defeat Of Barcelona In The Champions League Quarter-Final:
Europe's elite club competition recorded one of its most phenomenal matches in recent times between Bayern Munich and FC Barcelona. A match which was expected to be a clash of the titans turned out awfully wrong for a demoralized Lionel Messi and his teammates after 90 minutes.
Their German opponents fired eight goals past them as they crashed out of the tournament disgracefully. They managed to score two goals in a bid to reduce the subsequent ridicules that befell them.
Arsenal Winning 14th FA Cup Against Chelsea At The Wembley Stadium:
Wembley stadium played host to the 2020 FA Cup final between London rivals, Arsenal and Chelsea. It was Mikel Arteta's Gunners that lifted the trophy courtesy of two goals from Pierre-Emerick Aubameyang. The Arsenal skipper became the first African to lead a team to an FA Cup conquest.
Atletico Madrid Eliminating Liverpool In The Champions League Round Of 16:
Defending champions Liverpool were astonishingly knocked out by Atletico Madrid in the Champions League round of 16. Many didn't give the Spanish outfit a chance against an impressive Liverpool side. After winning both legs of the tie, Diego Simeone had pulled off another masterclass.
Aston Villa's Huge 7-2 Hammering Over Liverpool:
Till date, nobody can comprehend how Aston Villa spanked Liverpool 7-2 at the Villa Park.
On that day, the Reds endured a nightmare outing as they were outclassed, whitewashed and slapped in the faces. Earlier on that day, Jose Mourinho masterminded a 6-1 defeat with his Tottenham side over Manchester United. That would be the first time that both United and Liverpool will concede thirteen goals in one day.
Nigeria and Sierra Leone's 4-4 Draw:
Stirring a fight back from four goals down is exceedingly difficult and that is what Sierra Leone did against Nigeria in an Afcon Qualifier game in Benin City on November 13th. Nigeria seemed like they were running away with it as they scored four goals in the first thirty minutes, but, the Leone stars had other ideas as they staged a least expected dramatic comeback from four goals down.
Arsenal's 3-1 Win Over Chelsea On Boxing Day:
Prior to Boxing Day, Mikel Arteta and Arsenal were in an egregious situation. Chelsea, which were one of the teams to beat got beaten in their own attacking game by an Arsenal side which had not won in seven Premier League games.
Cristiano Ronaldo Scooping A Player Of The Century Award:
The Globe Soccer Awards which held in Dubai, UAE honoured Cristiano Ronaldo with a Player of the Century award. He was selected ahead of his long term rival, Lionel Messi. The goalscoring machine also ended the year with 41 goals and 6 assists in 39 appearances for the year.
Lionel Messi Becoming Highest Goal Scorer For A Single Club:
Argentine magician, Lionel Messi surpassed Pele as the highest goal scorer for a single club after he struck against Valladolid in La Liga. The six times Ballon d'or winner now has 644 for FC Barcelona ahead of Pele who scored 643 for Santos in Brazil.