2023: Constitution Review Must Come First – George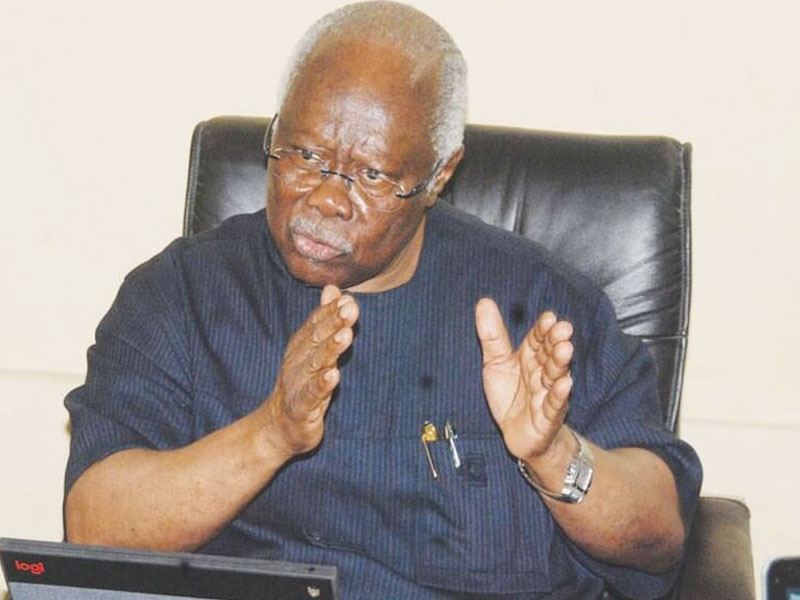 By Chuks Ekpeneru
A former deputy national chairman of Peoples Democratic Party, PDP, Chief Olabode George has called for constitution review to be fast tracked ahead of the 2023 General Election.
He stated this in his new year message titled, "A new year, A new beginning".
He said the country was structurally skewed and distorted necessitating a new constitutional arrangement that will lead to enthronement of true federalism.
He was happy that prominent voices from the North and the South have spoken of need for a new constitutional arrangement.
George said the composition of power must yield to a true, and genuine structural equity where everyone will have a sense of belonging, and where every state can develop along its own natural path with resources on its ground.
According to him: "I do not seek a dismemberment of our nation. But I am resolved just like millions of our compatriots, that the stronghold of the center must be loosened for a decentralization that favors state autonomy along the line of a United States of Nigeria where the states are allowed comprehensive sovereign powers as reflected in the very constitution of the United States of America which we copied without thorough tidiness."
While noting that constitution review was more important than the 2023 presidential elections, he said that the problems facing the country will continue until the present structural setting was rectified.
The Lagos PDP strongman urged the federal government to revisit the 2014 constitutional conference recommendations, saying it offers hope on how the nation can be redesigned along a true, fair, equitable, and civilized federation.
He said no nation was spared from the terrible COVID-19 pandemic, describing 2020 as a terrible year.
He therefore urged the federal government to start the new year on a clean slate where justice, and representative evenness will define the nation's democratic space.