Anambra 2021: Another Billionaire Enters The Race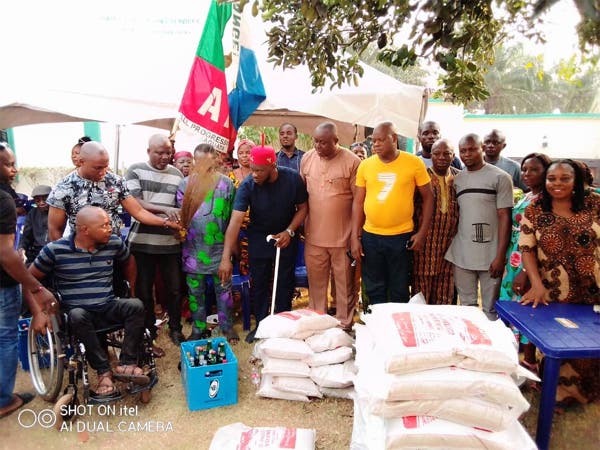 Billionaire oil magnate Engr Johnbosco Onunkwo has launched his bid for the forthcoming Anambra governorship election.
Towards that goal, Onunkwo met with party stakeholders from the Old Aguta region under the cover of a Christmas party which he unfolded his purpose and plans towards the election.
Party officials present were drawn from Old Aguata which comprises Aguata, Orumba North and Orumba South Local Government Areas held at his Umuchu country home.
Giving an insight on his purpose during the Christmas party in his country home, he said:
"My administration will deemphasize projects that are more for visibility or the so called elitist projects".
"Our focus will be on developmental projects that favour the masses. There will be a lot of focus on our rural areas, job creation through massive investment in agriculture, deliberate policy to attract more investors to the state and make our IGR to be at par with States like Lagos and Kaduna."
"I have no doubt that I have the requisite capacity to raise the bar of good governance in the state".
"'My politics is defined by true service to the people, leadership by transparency, accountability, and credibility, anything fair and just,"