COVID-19: Napoli Fine Osimhen N90 million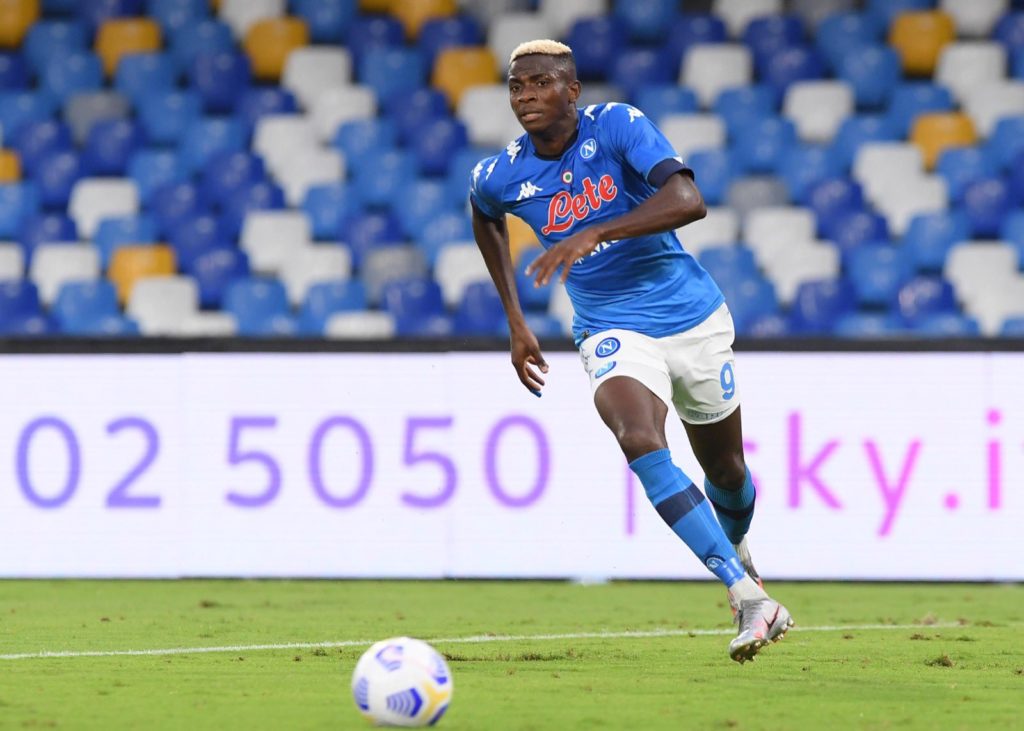 By Emmanuel Aziken
Nigeria international Victor Osimhen is to get a Napoli fine of N90 million (187,500 Euros) for breaching the club's COVID-19 guidelines, it was announced on Saturday.
The Napoli fine, GWG reports, is the equivalent of the player's two week weeks wages which is roughly 93,750 euros.
Osimhen who cost Napoli $94.6 million (N36 billion) in transfer fees from French giants, Lille last Summer was reported to have contracted the Coronavirus during his Christmas holiday in Lagos.
GWG gathered that the Napoli manager was angered by a video posted on Instagram that showed him dancing away in a party without wearing face masks. He was seen mingling with the crowd and spraying N500 notes on the musician.
Club coach Gennaro Gattuso was said to have been angered by what he considered as the display of the club's regulations on checking the pandemic.
Napoli Fine Spelt Out
"Victor Osimhen will be fined for not respecting the club's regulations," a tweet from SCC Napoli reads.
"The birthday videos showing people without face masks and not social distancing has angered the club and Gattuso."