My Kidnappers Watched As I Gave Birth – Woman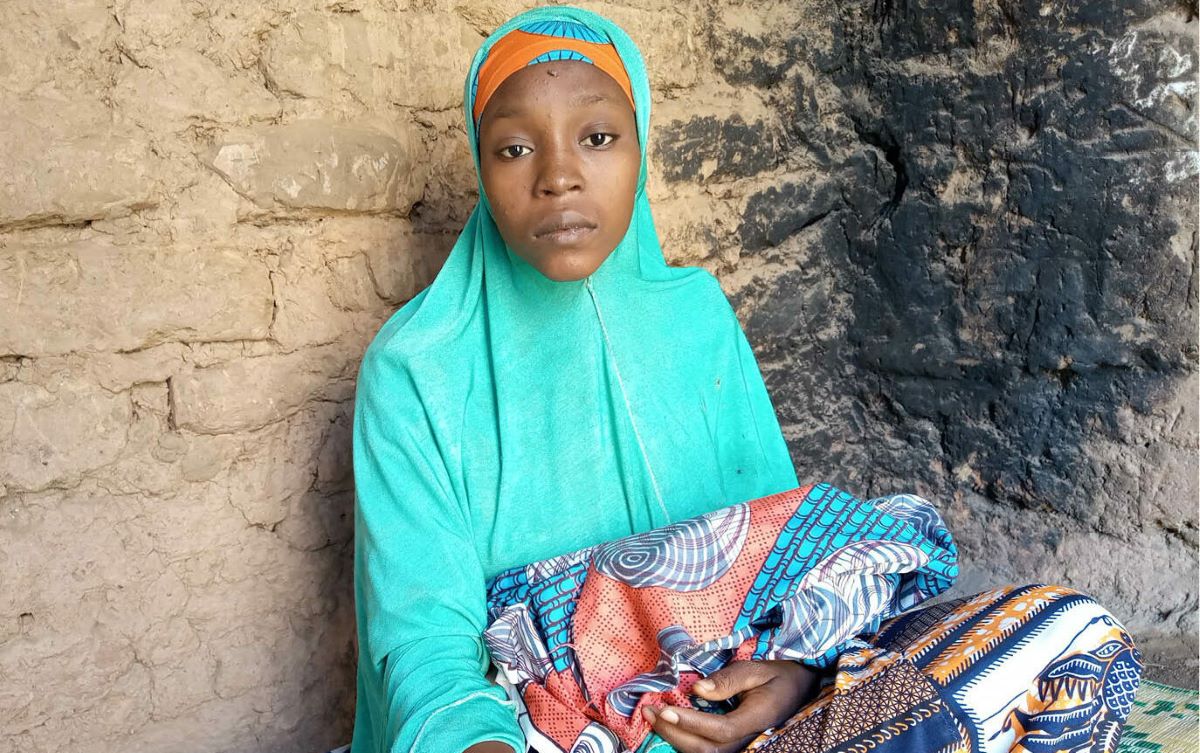 A 22-year-old Katsina woman has recounted her experience how her kidnappers watched as she gave birth to her second baby on Sunday, December 27, 2020.
Suwaiba Naziru, 22, told Daily Trust on Saturday that she was heavily pregnant when the kidnappers who have ravaged her area abducted her and other ladies from her village in Biya Ki Kwana of Batsari Local Government Area, Katsina State.
She was taken along with her two year old child that night.
Her husband had on account of the difficulties in the land relocated to the South from where he regularly sent them money for upkeep.
Ms. Naziru was among 10 women and girls taken by the bandits that night who were forcibly marched through the night to their enclave in the bush.
Speaking in an interview with Daily Trust on Saturday, she recounted her experience giving birth while her kidnappers watched.
She said:
"So, around 8 pm that day, I went out to get a phone to call and inform him (husband) that he should try and send some money to us so we could buy some foodstuff.
"On my way, I met those gunmen together with some women whom they had kidnapped in the village.
"They asked me to go along with them but I told them that I was heavy with pregnancy. They said I was lying, so they forced me to join the other women and we were herded like a flock of sheep into the bush."
Asked if they didn't notice her pregnancy, she said that they didn't show any concern, especially given that it was night.
On her experience being forced to march the long distance into the bandit's enclave, she said:
"It was beyond description. I cannot tell you the [number of] kilometres we trekked but we got to a village after Rinji town, then we rode on motorcycles to their enclave.
"It was not only that I was pregnant, but I was also carrying my 3-year-old baby on my back. So you could imagine that stress even if someone was alone, not to talk of being pregnant and carrying another child at the same time.
"We travelled through the night and arrived shortly before daybreak."
Following her arrival, the labour pains began.
"Well, when I started, one of the women that we were abducted with helped as she served as midwife. She was with me when I delivered the baby and our captors gave her a razor blade to cut the umbilical cord."
Given that the kidnappers watched while she gave birth, she was asked how they reacted.

"They brought hot water for me to bath and the baby was also cleansed and, as I told you, they were the ones who brought the razor blade with which the umbilical cord was cut.
"After that, they said they wanted to inform their leader and seek his permission to discharge me. They went away and did not return for some time, but eventually, the leader sent that I should be taken home.
"They took me on a motorcycle, together with my two babies to Yangeza village and from there, another motorcyclist brought me home."
"What about the other women in captivity," she was asked?
"They are still there with them, but when we were leaving, they asked me to tell our people that even if it means they have to beg to mobilize for some money to rescue them, they should not hesitate to do that to save them."