50 Kidnapped By Boko On Maiduguri Road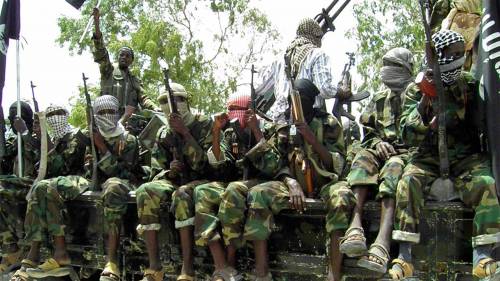 Boko Haram terrorists struck at the weekend and 50 kidnapped persons including a UN aid worker traveling along the Maiduguri – Damaturu highway as victims of the latest attack by the insurgent group.
The incident Vanguard reported, happened on Saturday morning after the bandits barricaded the road at a point near Matari village close to Jakana at about 8:25 am.
It was learned that scores of travelers were trapped as the terrorists raided the passengers carrying away what they could.
A security source who confirmed that 50 kidnapped persons were involved told Vanguard:
"Boko Haram fighters have abducted dozens of people including a staff of the United Nations (UN) along Damaturu-Maiduguri road in Borno State on Saturday morning.
"Held captive is Abubakar Garba Idris, aka Alooma, a Senior Protection Assistant with the UN High Commissioner for Refugees (UNHCR).
"The terrorists ambushed vehicles conveying commuters near Matari village between Minok to Jakana highway. One of them, Alooma was seized around 8:30am."
The incident happened just two weeks after the terrorists also abducted about 30 persons along the same highway forcing Governor Babagana Zulum of Borno State to question the capacity of the security men that were deployed along the route.