9 Die, 917 New Cases Of COVID-19 On January 3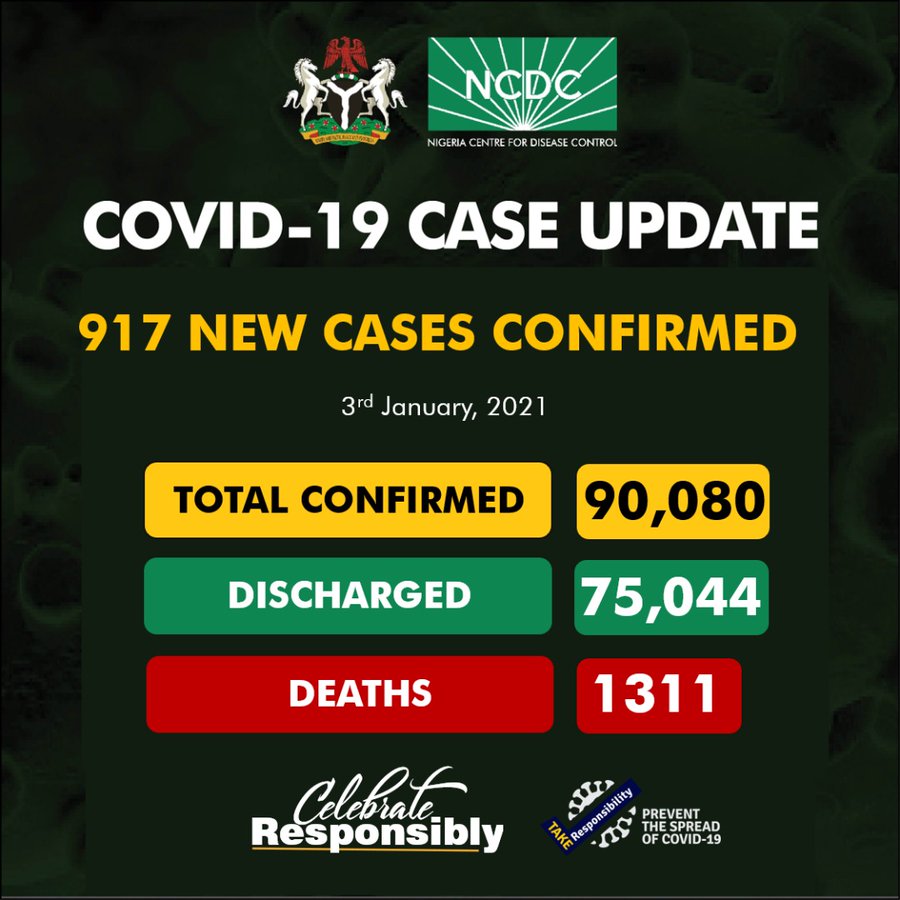 The Nigeria Centre for Disease Control, NCDC on Sunday reported 9 deaths and 917 new cases of COVID-19 in the country.
The 917 new cases were in 16 states and the FCT.
The 917 new cases brought the total number of cases confirmed since the advent of the pandemic in the country to 90,080 with 75,044 of the cases discharged.
The nine deaths in the country on Sunday from the pandemic brought the total number of mortalities to 1,311.
The FCT with 222 cases had the highest number of the 917 new cases recorded on January 3, 2021. It was followed by Lagos with 214 new cases and Kaduna with 119 new cases.
The NCDC reported thus: