Catholic Church Lauds Uzodinma On Rescue Of Bishop Chikwe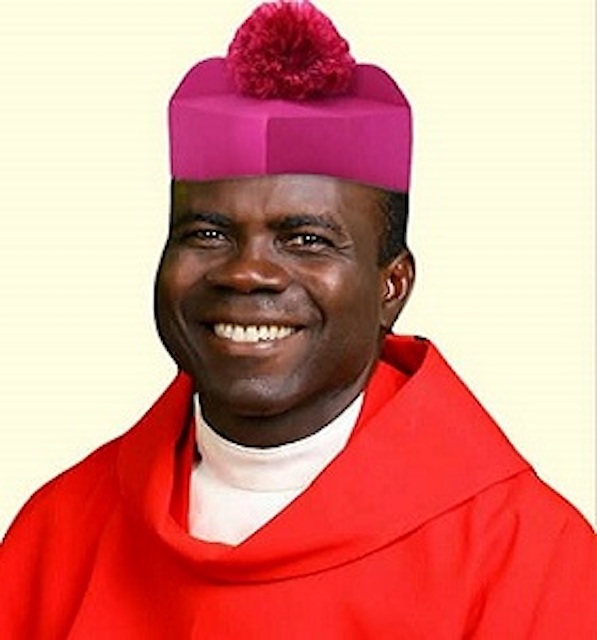 The Catholic church has praised Governor Hope Uzodinma over his spirited efforts which led to the release of the kidnapped Auxiliary bishop of Owerri, Dr. Moses Chikwe and his driver.
The church also acknowledged the assistance of the Anambra State Government, the police and other security agencies whose concerted efforts helped secure the release of the bishop.
In a statement personally signed by the Catholic Archbishop of the Owerri Archdiocese, Most Rev Dr Anthony Obinna, the church expressed gratitude to Uzodinma on the rescue of Bishop of Chikwe and for his gallant role in the matter.
"I gratefully acknowledge that the Imo State government through the directorate of security services and the anti kidnapping squad of the Nigeria Police force combined their efforts to attain the release of Bishop Chikwe and his driver, Mr. Ndubuisi Roberts", Dr Obinna wrote.
He also commended the Anambra State government through the chief security office for its collaborative effort.
Archbishop Obinna expressed appreciation to the Holy Father, Pope Francis for mentioning Bishop Chikwe in his new year Angelus, the same day the cleric was released from captivity.
According to Dr. Obinna, Cardinals, bishops, priests, the religious and the laity were all united in fervent prayers that facilitated the release of the bishop and his driver.
He informed that he visited the released bishop in his residence few minutes after he was set free by 10pm on Friday, but found him very weak.
He also disclosed that he could not meet with Mr. Robert, the driver because he had been taken to the hospital for medical attention.
While thanking the Apostolic Nuncio in Nigeria for liaising with the Vatican on daily situation of things, Archbishop Obinna expressed appreciation to all Nigerians for their prayers and solidarity throughout the period the bishop and his driver were in captivity.