How Buhari Made Me Sell Off Intels Shares – Atiku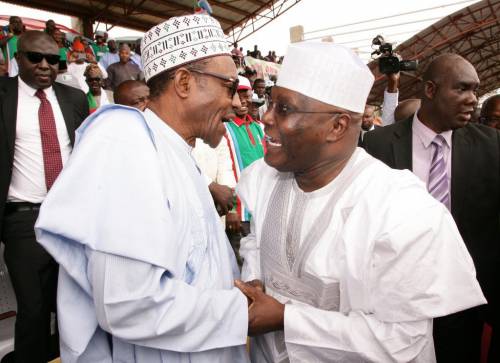 Atiku Abubakar has confirmed selling off his Intels shares following what he said on Monday was the Muhammadu Buhari administration's preoccupation in killing businesses linked to political rivals.
In a statement issued on his behalf by his spokesman, Paul Ibe, Atiku confirmed divesting his holdings in Intels towards other endevours. He, however, warned that business should not be allowed to suffer on account of political considerations.
Intels co-founded  by Atiku has been repeatedly been the subject of interrogations by officials of the Buhari administration over alleged monopolies and privileges it was alleged to have benefited before the onset of the Buhari administration.
Atiku did not state where he divested the proceeds from Intels shares to.
A statement by his spokesman read thus:
Co-founder of Integrated Logistics Services Nigeria Limited (Intels), Atiku Abubakar, has been selling his shares in Intels over the years.
It assumed greater urgency in the last last five years, because this Government has been preoccupied with destroying a legitimate business that was employing thousands of Nigerians because of politics.
There should be a marked difference between Politics and Business.
Yes, he has sold his shares in Intels and redirected his investment to other sectors of the economy for returns and creation of jobs.
Atiku's stake in Intels shares came after he helped to form the company which became Nigeria's largest logistics company. It was founded in 1982 as Nicotes Services Ltd and is based in Onne, Nigeria. The company provides integrated logistics services for the Nigerian oil and gas industry.