2023: Zero Interest From APC Southeast – Osoba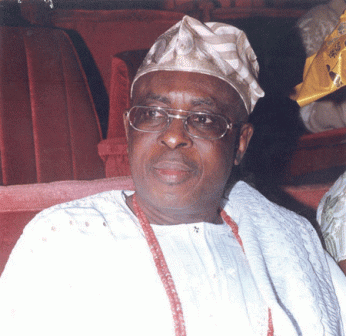 All Progressives Congress, APC chieftain Chief Segun Osoba has said that despite much noise that there is zero interest from the Southeast for the 2023 presidential ticket of the party.
Osoba has at the same time said that former governor of Lagos State has the right to contest for the ticket which he said was informally zoned to the South ahead of the 2015 General Election through an informal agreement.
Osoba, a former governor of Ogun State spoke in a morning television programme on Tuesday.
While giving credence to an informal agreement among the founders of the party for power rotation to the South in 2023, he, however, claimed zero interest from the Southeast despite the noise of a president from Southeast.
The APC chief and former governor while noting the agitation between the Southwest and Southeast on which zone to take the slot said that though "there is so much noise from the East", nobody from the Southeast had told him or any chieftain of the party of an interest in contesting the 2023 presidential election.
"As an elder in the party, nobody from the South-East has contacted or consulted me to lobby, to even say they are interested," Osoba stated.
The assertion of zero interest from the Southeast is bound to rankle agitators of a president from the Southeast within the APC as represented by the likes of Osita Okechukwu.
On the propriety of Asiwaju Tinubu contesting for the presidential ticket of the APC, Osoba said:
"Asiwaju Bola Tinubu as an individual has the right to put himself forward, we have not zeroed in on an individual. Zeroing in on any individual will destroy our efforts now but Asiwaju Bola Tinubu has a right to pursue his own agenda," he said.
Given the developing rivalry between associates of Tinubu and Governor Kayode Fayemi over the 2023 race, Osoba said that the South-West must unite and put its house in order for it to successfully make a bid for the ticket.