Atiku Lied On Intels Affair- FG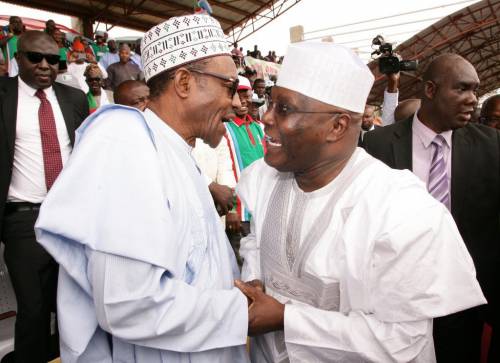 The Nigeria government on Tuesday said Atiku Abubakar lied on Intel transactions saying the claim that he was chased out of the logistics company as unfounded.
A senior government official from the Federal Ministry of Transportation who spoke on the condition of anonymity said Atiku lied on Intels as the Muhammadu Buhari administration never intoned politics in its business dealings with the company.
As the source said:
"The sale of Atiku's 7 percent shares in INTELS is not a new thing and I wonder why they are bringing it up now.
"As far back as 2017, the Chairman of the company, Gabriel Volpi came to us in the Ministry to say that he and their Italian partners had bought out Atiku and had taken full ownership of the company," the official said.
On the claim that President intoned politics in its dealings with the company, the official said that Atiku lied on Intels being politicised.
"The claim that President Buhari is political in dealing with the company is a lie. Nigerians know how the Nigerian Ports Authority under the present management fought to force INTELS to remit revenues and pay taxes.
"What is politics In asking you to pay tax and remit revenue collected on behalf of the government?"