Border Closure Wrecked The Economy – Ezekwesili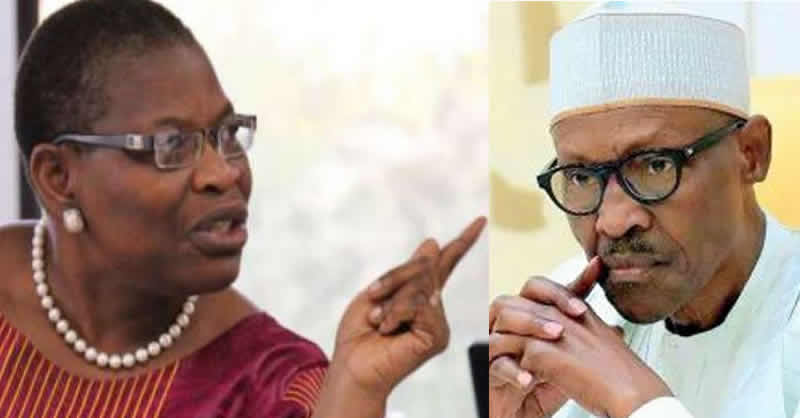 By Chuks Ekpeneru
Former Minister of Education, Oby Ezekwesili, has lambasted the federal government for the over 15-month border closure saying it affected the activities of business owners in the country.
Ezekwesili spoke on Arise TV, where she said the President Muhammadu Buhari administration wrecked the economy as a result of poor economic policies.
She said, "You close the border. Precisely for what? Has this government evaluated the effect of that border closure on small businesses in this country? Does this government realise the damage it did to many sectors in this economy as a result of that singular act that just didn't make any sense."
She likened the border closure to Buhari's foreign exchange policy "that made us get into a situation where he, in fact, ended murdering the naira".
"When the president took over power in 2015, the situation that he had on hand could have been handled differently. The naira could have found good positioning by sort of getting its new level and that signal would have been a clear signal to the private sector that politics was not going to drive pricing levels in our economy, the private sector would have adjusted and we wouldn't have ended up in a situation where foreign direct investment or portfolio money all escaped from our country and found a safer place to land," she noted.
She urged the government to "face the energy sector and fully implement the spirit and the content of the Power Sector Reform Act and the Reform Plan that was available before he (Buhari) took over office."
Send Us A Press Statement Advertise With Us Contact Us