Nigeria Hits New Peak With 1354 New Cases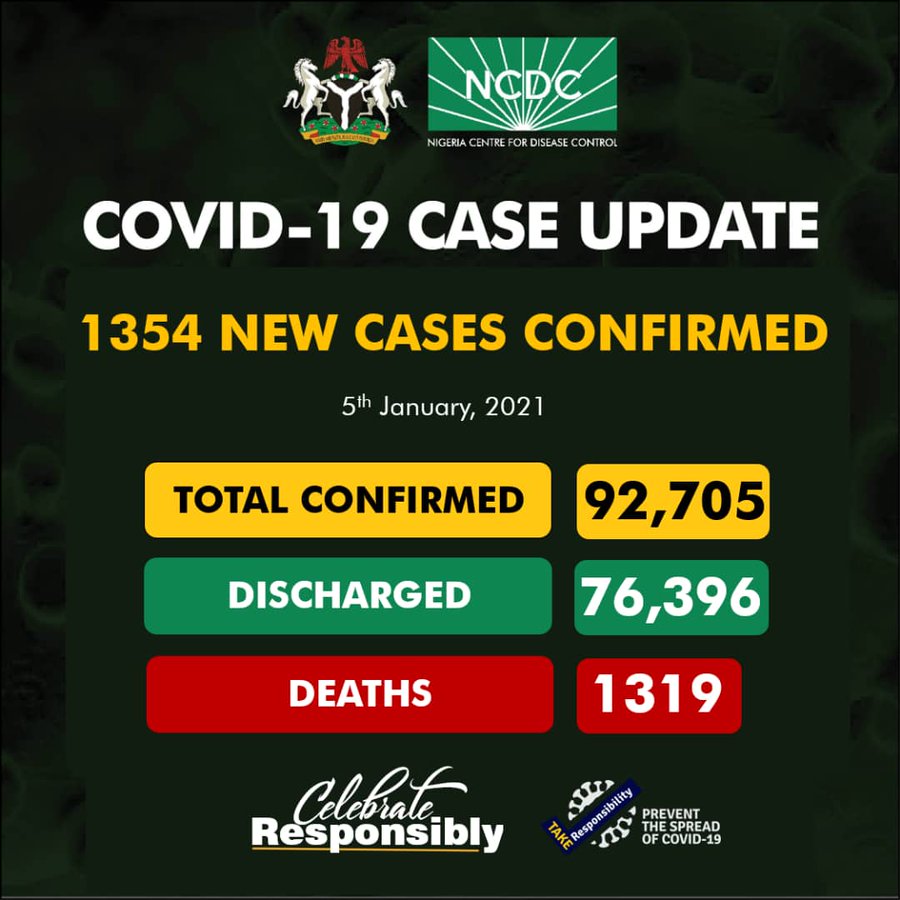 Nigeria recorded another peak in the number of daily COVID-19 cases on Tuesday as 1354 new cases emerged in 16 states and the FCT.
The 1354 new cases was 12% higher than the previous peak established the day before, Monday, January 4, 2021.
The new cases brought the total number of confirmed COVID-19 cases in the country to 92,705 out of which 76,396 cases have been discharged.
One new death on Tuesday brought the total number of deaths to 1,319.
Lagos had the highest number of new cases with 712 new cases representing 53% of all new cases with FCT 145 new cases, (11%) and Plateau 117 new cases (9%).
The NCDC in its report stated thus: