Pence Vs Trump: What Will Osinbajo Do?
By Emmanuel Adigwe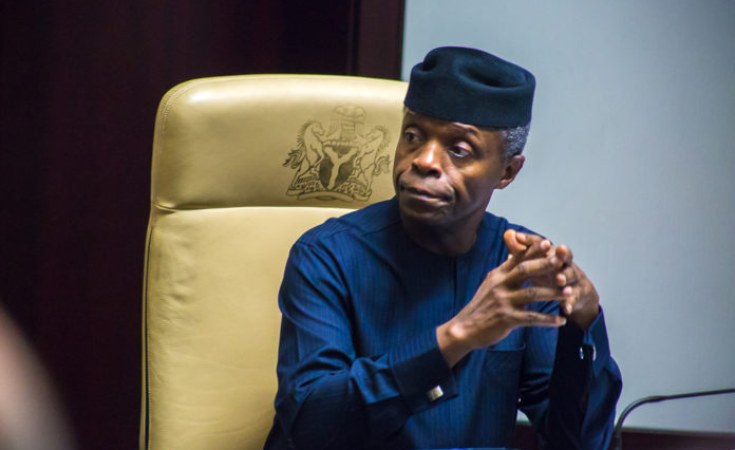 Against the background of the rejection by Vice President Mike Pence of pressures from President Donald Trump to upturn Joe Biden's US presidential election victory, Nigerians are weighing in on what would Vice President Yemi Osinbajo do in a similar situation.
GWG writes that some supporters of President Trump had invaded the Capitol on Thursday asking for their candidate – President Trump to be declared the winner of the November election conducted last year.
Many partisans of President Trump had expected Vice President Mike Pence who has the role of presiding over the conduct of the Electoral College to come to the aid of Trump by annulling states won by Joe Biden but contested by Trump.
Pence, however, declined President Donald Trump's demand that he try to block confirmation by Congress of Joe Biden's election as the next president of the United States as he stated in a letter that he did not believe, as Trump has claimed, that a vice president has the power to reject some Electoral College votes for a candidate.
He wrote: "It is my considered judgment that my oath to support and defend the Constitution constrains me from claiming unilateral authority to determine which electoral votes should be counted and which should not."
According to Pence, he shared "the concerns of millions of Americans about the integrity of this election," which to President Trump and his supporters was tainted by widespread ballot fraud.
However, Pence stated that "vesting the Vice President with unilateral authority to decide presidential contests would be entirely antithetical to" the rule of law.
"The Presidency belongs to the American people, and to them alone," Pence wrote.
"When disputes concerning a presidential election arise, under Federal law, it is the people's representatives who review the evidence and resolve disputes through a democratic process."
President Trump had since berated Pence for his action.
"Mike Pence didn't have the courage to do what should have been done to protect our Country and our Constitution, giving States a chance to certify a corrected set of facts, not the fraudulent or inaccurate ones which they were asked to previously certify," Trump wrote in a tweet.
"USA demands the truth!"
This development has sparked reactions as some Nigerians are asking what Osinbajo will do if found in a similar situation.
During the #EndSARS protest, many Nigerians had waited for the reaction of  Yemi Osinbajo on the issue but nothing happened.
GWG, however, reports that unlike the United States where the Vice-President is the president of the Senate and sits as chair over the Electoral College that, the situation in Nigeria is dramatically different.
Apart from being the chairman of the National Economic Council and presiding over the National Boundary Commission, Nigeria's vice-president has no constitutional responsibility besides taking instructions and directives from the president.
Nonetheless, many Nigerians flooded twitter on Thursday to make their comparisons of Pence and Osinbajo.
GWG brings you their views:a
What Will Osinbajo Do In Similar Situation?