Ahead Of Edo Verdict, Suit To Stop Ize-Iyamu Filed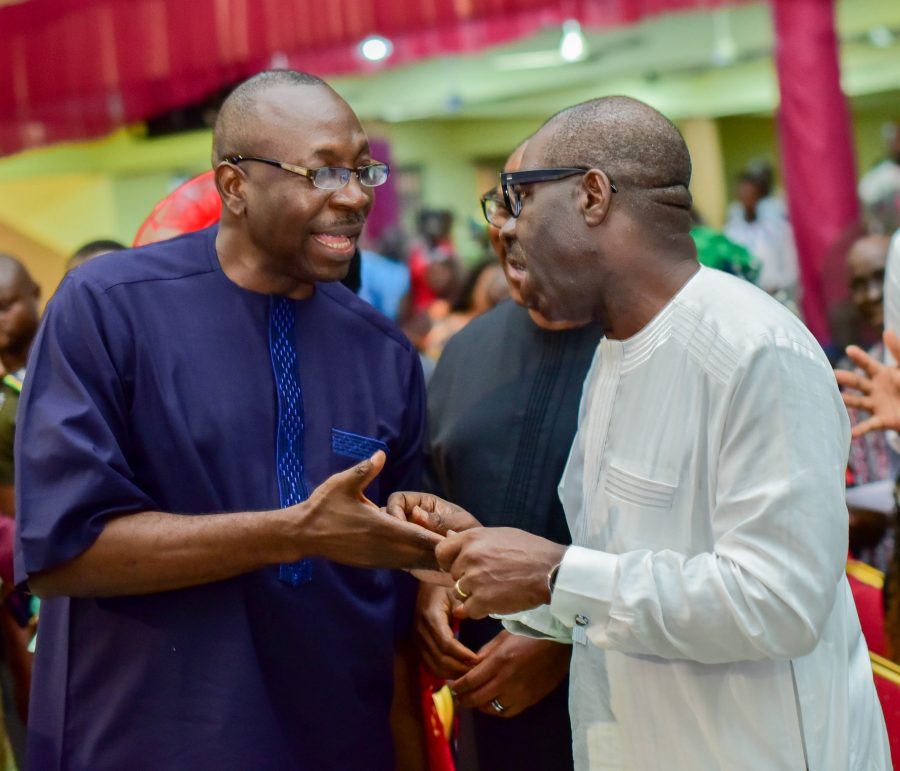 Ahead of Saturday's landmark judgment on the alleged certificate forgery suit instituted against Governor Godwin Obaseki of Edo State, more moves have been taken to incapacitate Pastor Osagie Ize-Iyamu, the All Progressives Congress, APC candidate in the Edo State governorship election. A suit has been filed to further stop Ize-Iyamu from benefiting from any potential loss by Obaseki.
In the latest suit filed by a Benin-based lawyer, Eromosele Igbegu, the Federal High Court is being asked for an order to direct the Attorney-General of the Federation to prosecute Ize-Iyamu, for alleged infractions against the provisions of the Criminal Code Act.
The order is an amendment to suit FHC/B/CS/73/2020 filed on 13th July, 2020, by the lawyer, who is asking the court to prohibit Ize-Iyamu from parading himself as a lawyer on account of an alleged false information provided the Nigerian Law School in 1986 and subsequent call to the Nigerian Bar in 1987.
The suit seeks for relief including that Ize-Iyamu allegedly misrepresented the fact and allegedly lied under oath concerning and touching on his history of alleged expulsion and rustication in the application into the Nigerian Law School form, a form he said Ize-Iyamu filled under Oath in 1986.
Mr. Igbegu's position is that Mr. Ize-Iyamu admission into the Nigerian law school in 1986 and call to the Nigerian Bar in 1987 is in breach of Sections 4(1)(c) & 11(1)(c) of the Legal Practitioners Act and Code 35 under Part B of the council of Legal Education's code for students of the Nigerian Law School.
The suit, to stop Ize-Iyamu which was filed unto the Federal High Court Registry by D. A. Uhunmwangho, E. comes up before Hon. Justice A. R. Mohammed on 12th January, 2021.
Ize-Iyamu had during the campaign maintained that he stepped in to settle a dispute between fighting students when the alleged incident happened and that the punishment did not take into consideration that he was supposedly a peacemaker.
The latest action to stop Ize-Iyamu follows the disqualification of the APC candidate by a Benin High Court upon the claim that his running mate, Gani Audu supposedly provided false information through multiple names in his documentation to the Independent National Electoral Commission, INEC. Ize-Iyamu has appealed that judgment.