As 83-Year Old Man Weds 16 Year Old Girl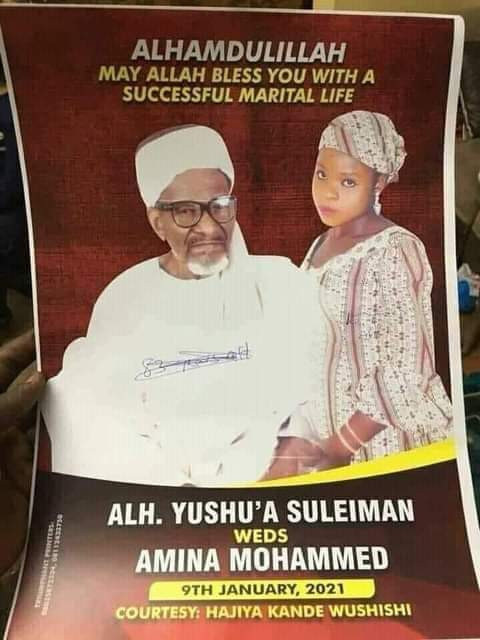 The invitation for to the wedding ceremony between an 83 year old man, Alhaji Yushu'a Suleiman and a 16 year old teenager, Amina Mohammed was at the weekend exciting many people on twitter.
Not much is known about the couple and the venue for the wedding was not even stated putting observers as to a loss about the two.
The wedding is slated for January 9, 2021.