2023: Ndigbo Their Worst Enemies – Aminu Wali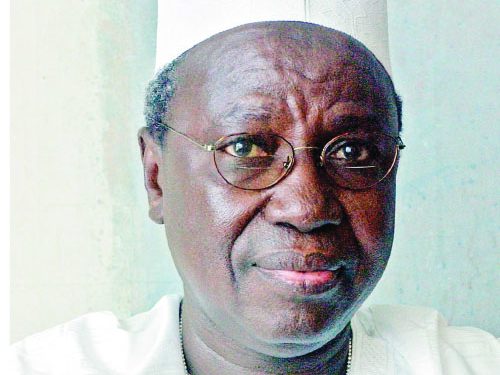 In the contest for the presidential election in 2023, Ndigbo are their worst enemies, Aminu Wali, former foreign affairs minister, has said.
Claiming that Dr. Alex Ekwueme was sabotaged by Ndigbo despite the support he had from outside the Southeast in the 1998 convention of the Peoples Democratic Party, PDP, Wali said that the opportunity for Ndigbo to produce Nigeria's next president would only happen if the Igbo political elite forge unity to advance the cause.
Wali who spoke to Saturday Sun said:
"It is very well known within the PDP that I was a strong promoter of Dr. Alex Ekwueme to the last. I know what happened when we went to Jos for the party's convention.
"Why I said that the South easterners are their worst enemies is that at that convention, only Anambra State, which is his own state, voted for Dr Alex Ekwueme. Most of the votes that he got he got them from some of us that were able to get other parts of the country to support him.
Noting how Ndigbo are their worst enemies, Wali said:
"His own people betrayed him. I don't want to call names because I know that they know that I know. But for that action of the Igbo people themselves, Igbo Presidency would have been a forgotten issue by now. We won't be dwelling on this by now.  But somehow it happened.
"Also up till now, when you look at the way the Igbo people are approaching politics in Nigeria, they don't come out as a united people. They are always divided.
"Now, (Gov Dave) Umahi says I am leaving because we want the Igbo Presidency, but I tell you that inside the Igbo enclave, there are those people that are aspiring very hard for the position of the Vice President. You have to have a united front and reach out beyond the Igbo enclave to get the Presidency. We really don't want an Igbo President. What we want is a Nigerian President of Igbo extraction. We don't want Igbo President.
Besides noting that Ndigbo are their worst enemies, he also called on them not to be narrow-minded in the advocacy ahead of 2023.
"For example, under Shagari, he was a Fulani man from Sokoto, but he was a Nigerian President. Those that worked with him knew he was a Nigerian President and not Hausa- Fulani President. So the approach the Igbo should take is to try and produce a Nigerian President of Igbo extraction, a candidate that is acceptable to everybody that feels that Nigeria is his constituency.
"That is what Ekwueme was able to do…to get out of that enclave and become a nationalist. That was what Dr Azikiwe was able to do. He came out of that enclave and became a nationalist. The present generation of Igbo has to go back to history and learn from history."
Send Us A Press Statement Advertise With Us Contact Us