8 Die, 1585 New COVID-19 Cases Emerge In Nigeria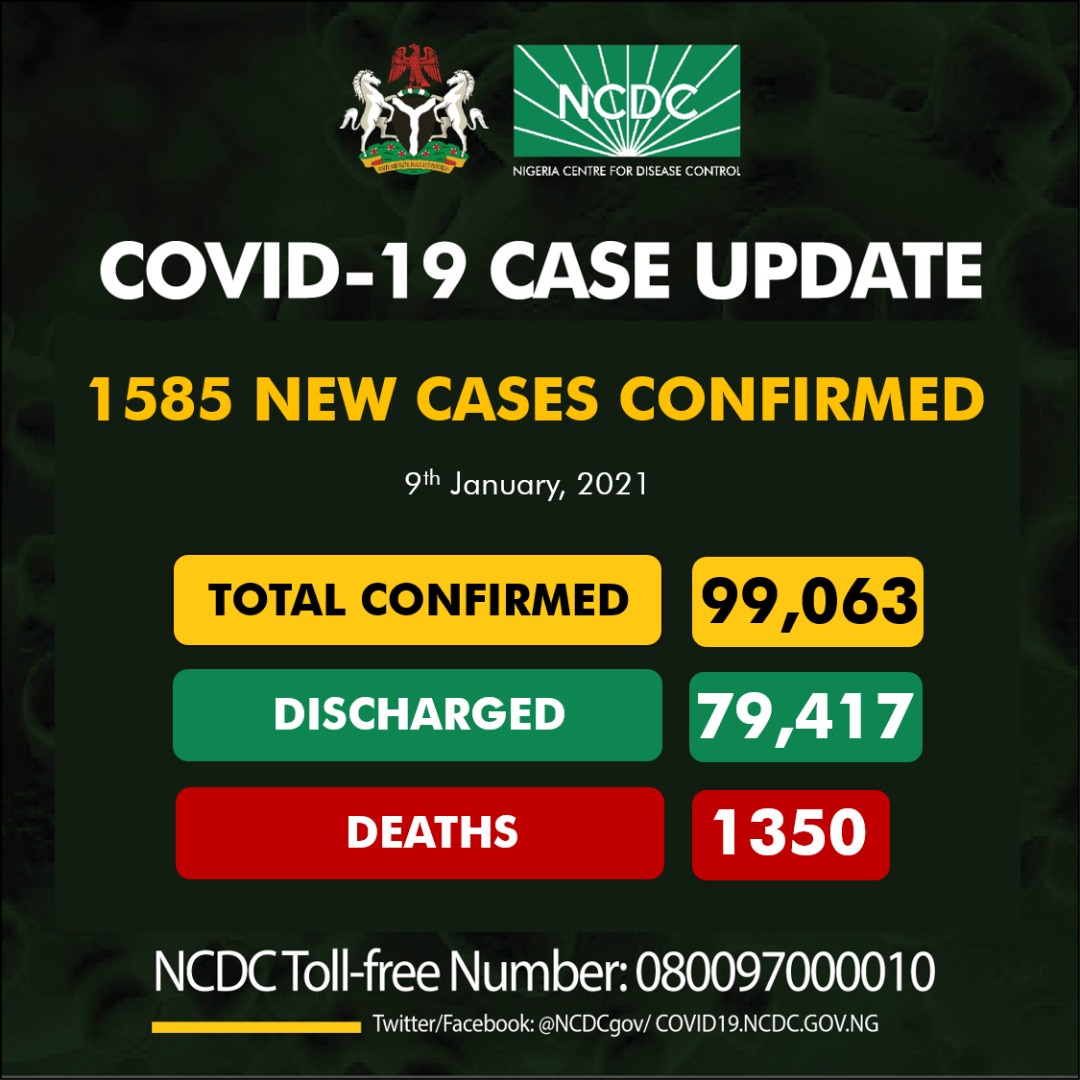 8 persons died just as 1585 new cases of COVID-19 emerged in Nigeria on Saturday, the Nigerian Centre for Disease Control, NCDC has reported.
The total number of new cases is the second highest recorded since the advent of the pandemic in the country last February.
The 1585 new COVID-19 cases that emerged in Nigeria were in 25 states and the FCT the NCDC tweeted on its official twitter handle.
GWG reports that the new cases brought the total number of cases recorded in the country to 99,063 cases with 79,417 cases treated. In the period, 1,350 persons have died from the pandemic according to the figures presented by the NCDC.
Lagos had the highest number of new cases with 573 cases followed by FCT with 182 and Plateau with 162 new cases.
The NCDC table is as follows:
Lagos-573
FCT-182
Plateau-162
Gombe-81
Oyo-75
Rivers-68
Sokoto-58
Ondo-55
Ogun-42
Nasarawa-40
Akwa Ibom-36
Edo-31
Kaduna-27
Anambra-22
Delta-19
Kano-17
Osun-17
Ebonyi-16
Katsina-14
Niger-14
Bayelsa-9
EKiti-8
Borno-7
Jigawa-5
Abia-4
Bauchi-3
The 1585 New cases that emerged in Nigeria is putting the authorities to task on checking the pandemic that has challenged many developed nations.