Adeyeye: Obasanjo's New Talk To Restructure Is Fun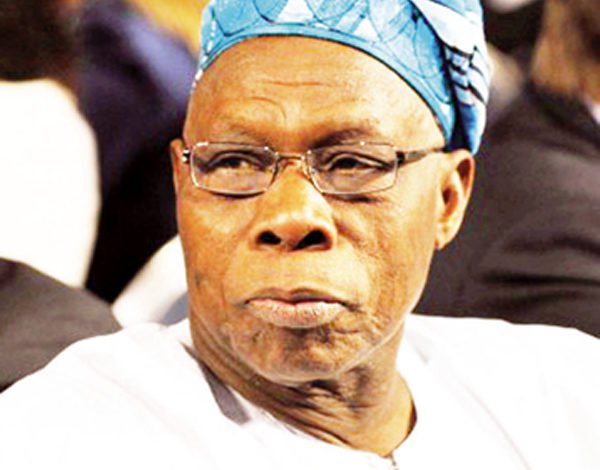 Former spokesman of Afenifere and the Peoples Democratic Party, PDP, Senator Dayo Adeyeye has said that Dr. Olusegun Obasanjo's new talk to restructure the country makes him laugh.
Adeyeye who is coordinating a mobilization drive for Asiwaju Bola Tinubu's presidential aspiration said in an interview that Obasanjo while in office did not believe in restructuring and did everything possible to frustrate the restructuring of the country. Rather than restructure, Adeyeye said Obasanjo sought to concentrate power in Abuja.
Adeyeye who spoke in an interview with Sunday Punch said that Tinubu on the other hand believes in restructuring, a project he said the national leader of the All Progressives Congress, APC had been pursuing for a long time.
He said:
Noting that Obasanjo's new talk to restructure the country was against his stance while in office, Adeyeye said:
"We had Olusegun Obasanjo, a Yoruba man in power who didn't believe in it. He even believes in the over-concentration of power in the centre and he did everything within the eight years that he spent to over concentrate power at the centre at the expense of the states.
"So, if the same Obasanjo is talking about restructuring now, I will laugh but I will say thank God Almighty for showing him the light. Those are our views in Afenifere and we believe those are the things that could move Nigeria forward. Afenifere has not been doing that for any selfish purpose.
"There is nothing that the Yoruba people stand to gain, over and above other groups in Nigeria if the country is practising a true federal system. Rather, we believe that it will move Nigeria forward and we would achieve equity, justice and rapid socio-economic development of the country. We need some leverage to achieve that, hence we believe it is not out of place to fight for Presidency."
Besides saying that Obasanjo's new talk to restructure makes him laugh, Adeyeye said that Tinubu had been consisted on the issue saying:
"These are things that Asiwaju Tinubu has been campaigning for, which are also what Afenifere has been campaigning for. There could be differences in terms of tactics and strategy but the objective has never changed.
"I don't know any member of Afenifere who had denounced those principles and Asiwaju Tinubu has also not denounced them anywhere.
"They were only adopting different strategy and tactics of reaching the goals. Somebody had called me after we launched SWAGA and he said what we needed was restructuring and not the Presidency and I asked him to tell me how we could achieve restructuring without having the powers to do so."
Send Us A Press Statement Advertise With Us Contact Us