How Man Killed Girlfriend For Money Ritual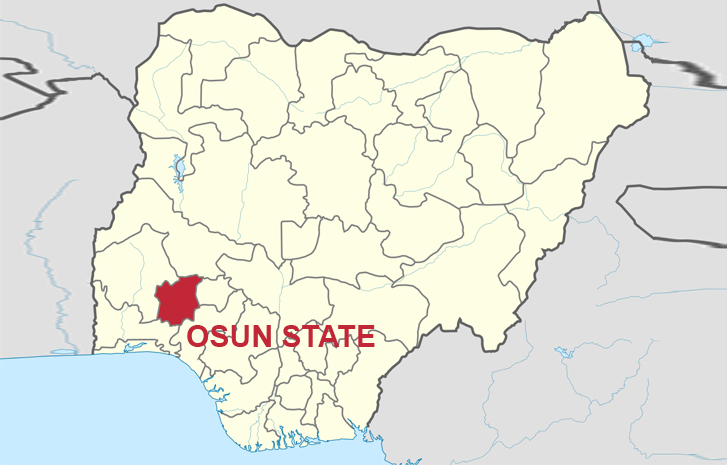 31-year-old Osun based Tajudeen Monsuru has confessed how he killed his girlfriend for money ritual and eventually sold her phone for N2,000.
Besides his girlfriend, Mutiyat Alani, Monsuru also confessed to have also killed several other persons for money ritual in his quest to get rich.
Monsuru who said he was never suspected when he was paraded because no one apparently knew the girlfriend was coming to his house when she visited him late last year, said he killed Ms. Alani by strangulation and subsequently cut her head for rituals.
Monsuru Killed Girlfriend For Money Ritual
Monsuru who spoke when he was paraded in Osogbo, the Osun State capital said that suspicion was not directed towards him at all when Ms. Alani was being searched for because no one knew she visited him.
He further confessed that he sold her phone for N2,000. It was through the phone that he was eventually tracked and apprehended.
GWG gathered that when Ms. Alani disappeared late last year that the parents reported to the Divisional Police Headquarters, Iwo from where investigations commenced before the case was transfered to the State Criminal Investigations and Intelligence Department, SCIID, Osogbo, leading to the apprehension of the culprit boyfriend.
The commissioner of Police in Osun State, Wale Olokode, orevealed that the girlfriend, Ms. Alani was not the only one that the suspect had killed for money ritual.
Mr. Olokode alleged that Mosnuru also killed one Akinloye Ibrahim and many other victims for money ritual in his bid to get rich quick.
He pledged that the suspect would be charged to court upon the completion of what he said were ongoing investigations into his notorious activities.