Why I Killed My 'Boyfriend' – NYSC Member, Odume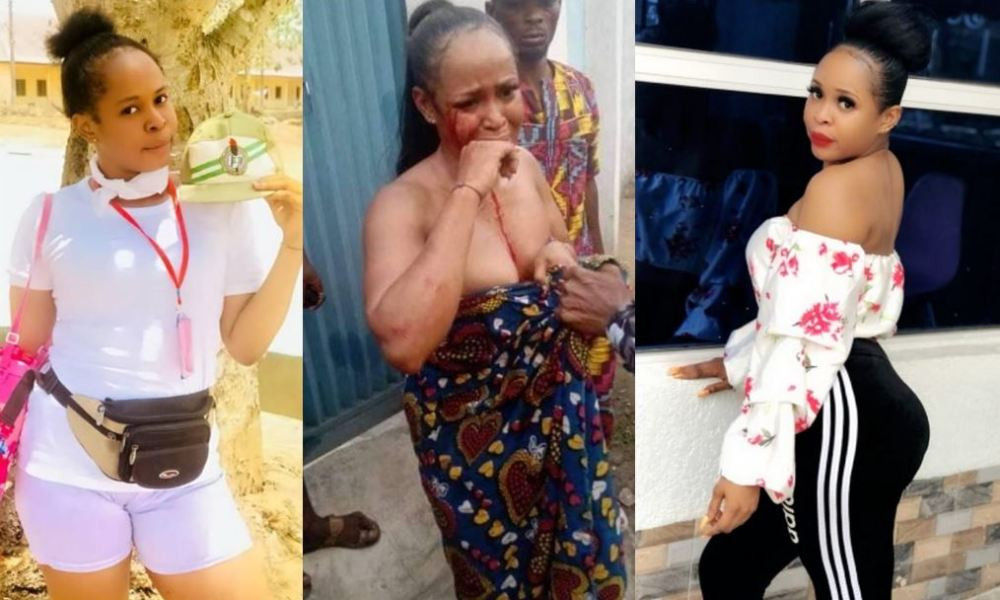 Princess Odume, the National Youth Service Corps member who allegedly stabbed a man to death in Uyo, Akwa Ibom State has explained why she did it.
GWG gathered that the suspect claimed that the deceased, Japhet Akwaowo had tried and threatened to have sex with her and she fought him off with a knife.
Ms. Odume had sought to escape through the fence but her escape was nipped in the bud by irate youths who reportedly beat her to stupor before the police intervened.
Police Public Relations Officer for the state, Odiko Ogbeche-Macdon was reported to have claimed that Odume claimed Akwaowo threatened to kill her following her rejection of his bid to sleep with her.
Macdon said;
"She actually killed the young man identified as Akwaowo Japhet. She said she went to buy bean cake, akara, and saw a man that beckoned to her to come over to him. She said she went to meet him, they got talking and she found herself in his house.
"She said she waited for him outside and he went inside to bring a knife. He said he was going to stab her and no one would know what happened. She also said Japhet asked her to remove her clothes and she refused. What basically happened was that she overpowered him."
Send Us A Press Statement Advertise With Us Contact Us