Edo: Obaseki Not Part Of Esan Agenda – Idahosa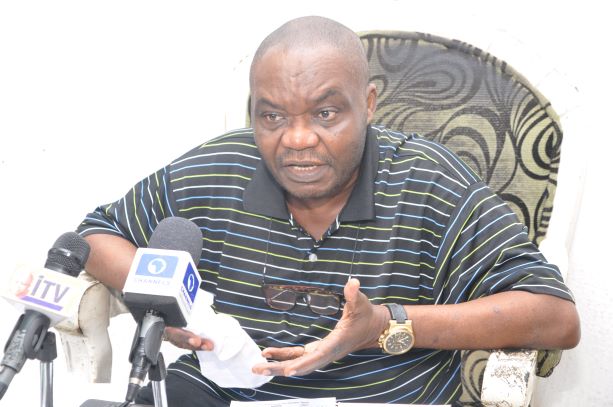 Two months into Godwin Obaseki's second term, a close political ally has dismissed suppositions that the governor agreed to an Esan Agenda that would see him back a successor from Edo Central Senatorial Zone.
Charles Idahosa, who served as political adviser to Governor Adams Oshiomhole who subsequently switched camp to back Obaseki in the turf war between the governor and his predecessor said nothing like an Esan Agenda was agreed by Obaseki as a condition for support from the Esan in Edo State.
According to him the most qualified person will be chosen when the time comes.
The assertion of an Esan Agenda drove support for Obaseki in the run up to the September 2019 election in Edo State.
It was further driven by the fact that the APC candidate, Pastor Osagie Ize-Iyamu was believed to be positioned to serve for two terms and as such further dash the aspiration of the Esan to have a governor from among them over the state.
The Esan have only briefed held the position of governor of Edo State between 2007 and November 2008 when the election of Prof. Oserhemien Osunbor was annulled by the courts.
Edo North has held the position through Oshiomhole for eight years and should Obaseki walk through his present legal challenges, Edo South would have also held the position for 16 years and Edo Central for 20 months.
Rebuffing the claim of Obaseki for an Esan Agenda, Idahosa considered as an enforcer for the governor in an interview with Vanguard, said:
"There was nothing put on the table. Whoever told you that was lying. Is Orbih (Dan), the state chairman at that time, from Esan? There was nothing as a condition to say when we come, there is an Esan agenda.
"Godwin Obaseki, as APC governor, had a soft spot for Esan and always believed that there should be fairness in everything and not because he went to the PDP.
"An agenda that after Obaseki, it would be Esan; nothing like that was discussed in all the meetings that were held. I am a leader of the party. We will look at the most viable candidate when the time comes.
"But nobody is thinking about that now. The year 2024 is still far off. A lot of things will happen. So, nothing has been talked about; the agenda of Esan or whatever.
"If you watched Obaseki closely during his campaign, he never mentioned anything like that. So, I don't think it is true that there is an agenda of a particular tribe.
"When the time comes, we will look at all the candidates that show interest with fairness, because we are all one. The beauty of Edo is that every ethnic group in the state takes something from the Bini background.
"So, we are not strangers; we are all Edo people. Among the Edo people, you speak Bini; you speak Etsako; you speak Esan. So, we will look at it and make a decision but we are not talking about that now."