Edo Records 39 New COVID-19 Cases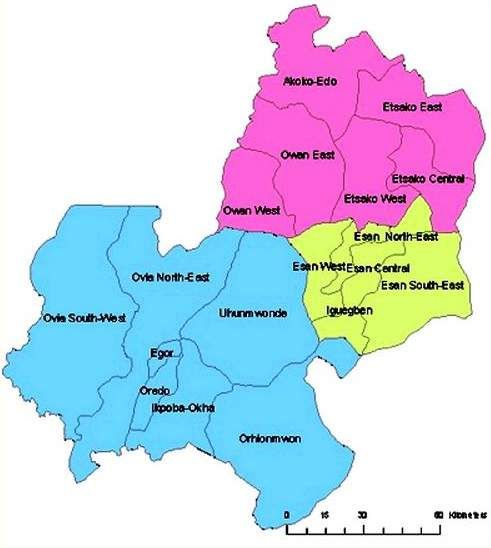 Edo State has recorded 39 new cases of coronavirus (CaOVID-19) cases and 12 recoveries from its isolation and treatment centres across the state.
The Edo State COVID-19 Incident Manager, Dr. Andrew Obi, disclosed this at the daily virtual meeting of the State Task force on Covid-19 response, chaired by Governor Godwin Obaseki.
According to him, "We recorded 39 new cases of COVID-19 in the State, reported from the Nigeria Centre for Disease Control (NCDC) Accredited Laboratories in the State with 21 cases reported from the RT – PCR Laboratory at the Irrua Specialist Teaching Hospital (ISTH), and 18 from the University of Benin Teaching Hospital (UBTH) Laboratory. We also collected 102 samples in the last 24 hours.
"We currently have 239 active cases in the state."
He added: "The data from State situation room analysis and comparison of the first six weeks of the first and second wave of the pandemic has been disturbing. We have witnessed a 13.9 % increase in case positivity rate, 10% rise in elderly persons infection.
"Furthermore, there has been a 15.5 % increase in young person infection with a corresponding 13.9 % increase in community transmission for Covid-19 in Edo State. This trend is a very disturbing development. Individuals, groups and institutions must take responsibility against Covid-19."