Exco: No Crisis Between Obaseki And PDP – Idahosa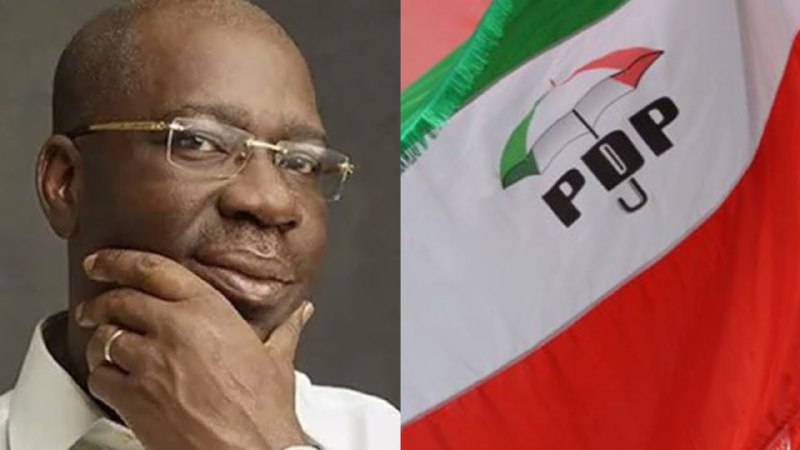 Rumours of rancour between Governor Godwin Obaseki and leaders of the Peoples Democratic Party, PDP as the cause of the delay in forming the governor's second term cabinet have been dismissed. No crisis between Obaseki and PDP leaders, Charles Idahosa, one of the governors political enforcers said in an interview.
Former political adviser in the Adams Oshiomhole government, Charles Idahosa dismissed the claim in an interview.
He spoke against the continuing claim that the governor is yet to find common ground with the PDP leaders in the state who ceded the governorship ticket to him after the governor was rejected by his former party, All Progressives Congress, APC.
The PDP had sought the position of running mate and Secretary to the Government, both positions held by Philip Shaibu and Osarodion Ogie, two of the governor's enforcers who came with him from the APC.
Having lost in the two positions, the PDP it is alleged was spoiling for battle for the other positions. At the same time, those who left with the governor from the APC are also said to be agitated having left their party positions for nothing in the PDP.
Responding to the claims, Mr. Idahosa said that there was no crisis between Obaseki and PDP leaders on the issue.
"There is no crisis whatsoever. Just look at the time he constituted his cabinet in his first term. Was there any crisis then? You see, people just try to create problems where there are none. There is no crisis whatsoever," he told Vanguard.
"The APC said he (Obaseki) was not good enough. This was a man that they cheered and hailed for four years. But he went to the PDP. We are grateful to the PDP. Within a short time, their internal mechanism was moblised. They already had about four formidable aspirants that were ready for the ticket.
No Crisis Between Obaseki And PDP Leaders – Idahosa Insists
"We came, they saw the viability in Godwin Obaseki and they gave us the ticket without any election. They all stepped down. So, we appreciate that. There is no problem; he is just taking his time. There are lots of things that we will not make known to the media that he is putting together in the government.
"A lot of things went wrong. So, that is what he is really trying to clear before forming a cabinet, not that there is a problem."