How Man City Overpowered Brighton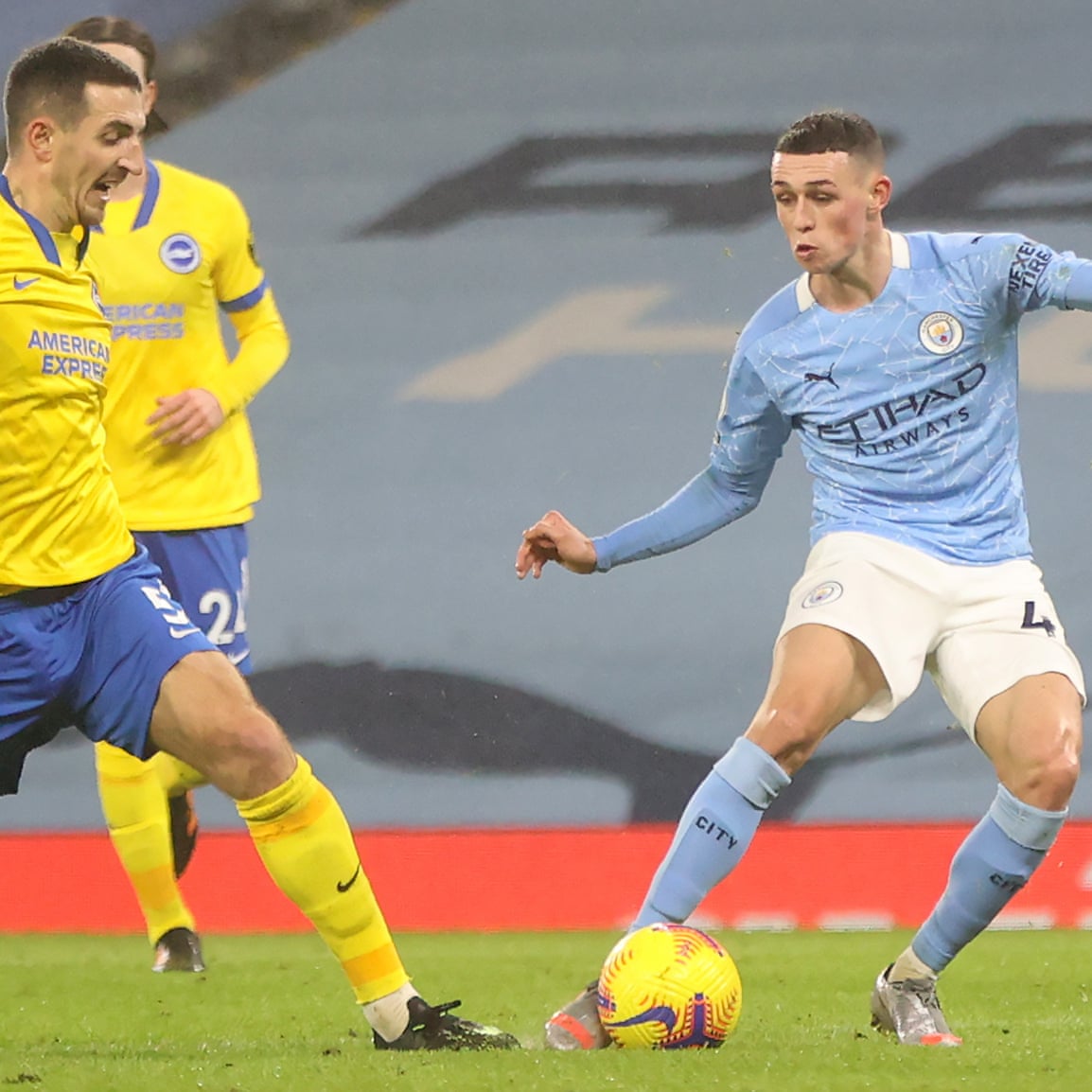 By Ekene Dike
Pep Guardiola's Manchester City finished as superiors over Brighton at the Etihad stadium, courtesy of a Phil Foden strike in the 44th minute. Their 1-0 win moved them to third on the Premier League table with a game in hand.
As expected, the Citizens controlled the tempo of the game, pulled strings from the midfield and had the lion share of the possession, however, Brighton stayed tight at the back in a bid to catch City on the counter attack.
Thirteen minutes into the game, Kevin De Bruyne who started as a striker had a first chance of the game, which was, however, tame. In response, Trossard curled a shot wide after he was released with a defense splitting pass from the midfield. Riyad Mahrez miscued an exquisite pass from De Bruyne inside the box later on.
Kevin De Bruyne was enjoying a wonderful evening as he accelerated into space after receiving the ball from Ederson, passed the ball to Foden who couldn't control it and picked the ball from the shaky legs of Foden to hit a shot straight at Sanchez.
Brighton's defense was finally breached one minute before the break as Phil Foden's first touch from Kevin De Bruyne's pick out helped him beat a defender, before picking his spot to give Manchester City a much deserved lead. That would be Foden's eight goal of the season, seeing him become City's highest goalscorer in all competitions as Pep Guardiola's men were ahead at halftime.
A volley from Propper was well hit, but not perilous enough to beat Ederson in the 55th minute. Two minutes later, Riyad Mahrez squandered another opportunity as he was set free by Joao Cancelo's pass from the right back position. It looked like a second goal would come for Manchester City. On the other hand, Brighton's Sanchez showed his hands were safe by brilliantly keeping out attempts from Ikay Gundogan, Joao Cancelo and Kevin De Bruyne.
Nevertheless, Sanchez brought down Kevin De Bruyne for a penalty to be awarded to Manchester City. Subsequently, Raheem Sterling who came on as substitute failed to convert the spot kick. Sterling's miss in the 91st minute wasn't much of a big deal as Manchester City have now gone eight games without tasting defeat.